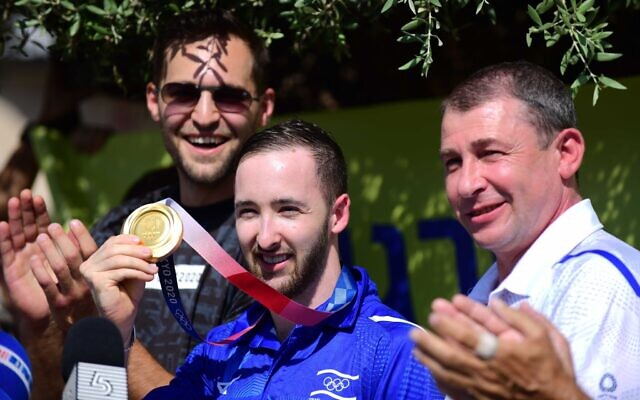 'Warmest welcome ever': Olympic gold medalist Artem Dolgopyat returns to Israel
With the blast of a shofar and a spray of champagne, Israeli Olympic gold medalist Artem Dolgopyat was given a hero's welcome at Ben Gurion Airport on Tuesday morning.
Exiting the airport with his gold medal around his neck, Dolgopyat was greeted by family, friends and fans accompanied by a pair of enthusiastic drummers.
With printed signs and handmade posters, the athlete's welcoming committee shouted his name and doused him with champagne as he landed in Tel Aviv following his achievement at the Tokyo 2020 Olympics.
"This is the warmest welcome I've received in my life," Dolgopyat told reporters just outside the airport.
"Thank you to everyone for coming. I feel like crying from all the excitement, even more than when I won the medal — just kidding," he added.
Read More: Times of Israel