CUFI's
over 10 million members

defend Israel
and fight against antisemitism in our communities, churches, college campuses, the media and on Capitol Hill.

Your partnership with CUFI makes Israel stronger and her people safer.
Defend America Invest in Israel

Scripture gives us an example in the prophet Isaiah to speak up for Israel and the Jewish people: "For Zion's sake, I will not keep silent" (Isaiah 62:1).
CUFI's 2024 Summit is your opportunity to do just that—to stand up and speak out for Zion's sake.
Please make plans to join us July 28-30 for our 2024 annual Summit at its spectacular new location: The Gaylord National Resort and Convention Center in National Harbor, Maryland. Only 8 miles south of DC, The Gaylord National Resort and Convention Center adjoins the 300-acre National Harbor waterfront entertainment district, an ideal summer getaway location.
Our Mission
As the largest pro-Israel organization in the United States, with over 10 million members, Christians United for Israel (CUFI) is the foremost Christian organization educating and empowering millions of Americans to speak and act with one voice in defense of Israel and the Jewish people. CUFI's diversity across political, ethnic, generational and denominational lines maximizes our impact in communities, in the media, on campus, and in our nation's capital. CUFI is committed to confronting indifference and combating antisemitism in all its forms wherever it may be found.
For several years, antisemitism, worldwide, has been skyrocketing to levels not seen in decades. In the United States, the story is sadly much the same, except for one difference: CUFI. For the first time in history, an army of millions of committed Christian Zionists has banded together as Christians United for Israel to strongly oppose antisemitism and stand with the Jewish people.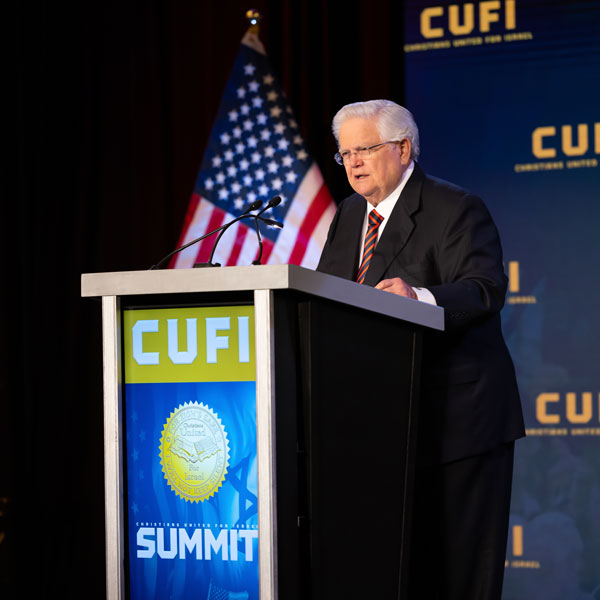 "Fifteen years ago, we set out to awaken the sleeping giant of Christian Zionism and we have achieved that goal and more. CUFI reaches millions with its biblical message of support for Israel and communicates the justness of Israel's cause to church leaders, elected officials and average Americans each-and-every-day."
Pastor John Hagee
CUFI Founder and Chairman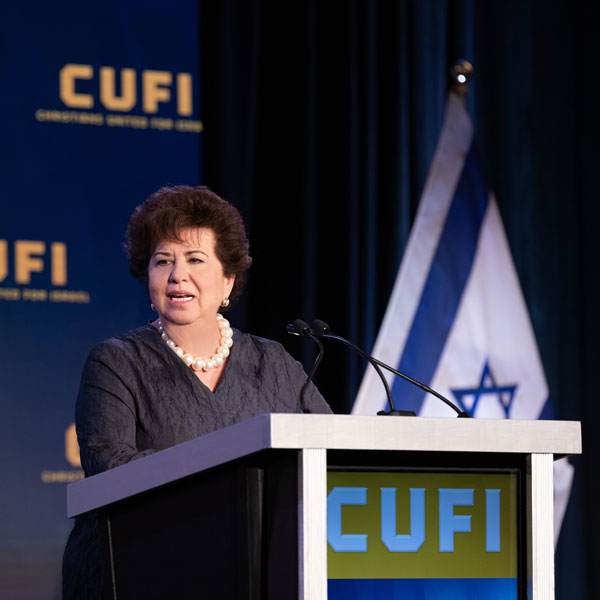 "If America is to be a blessed nation, then we must stand with Israel and the Jewish people like never before."
Diana Hagee
CUFI Co-Executive Director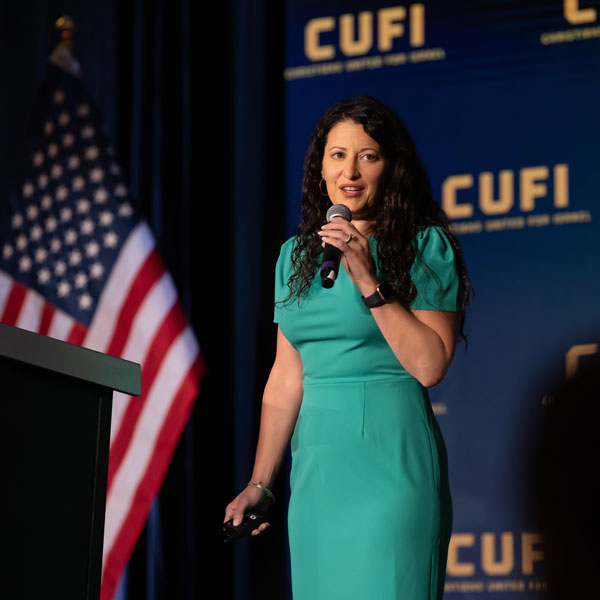 "We must not rest until antisemitism is eradicated and until Israel is secure and her people are safe. Until then, we will not be silent. We will not be still."
Shari Dollinger
CUFI Co-Executive Director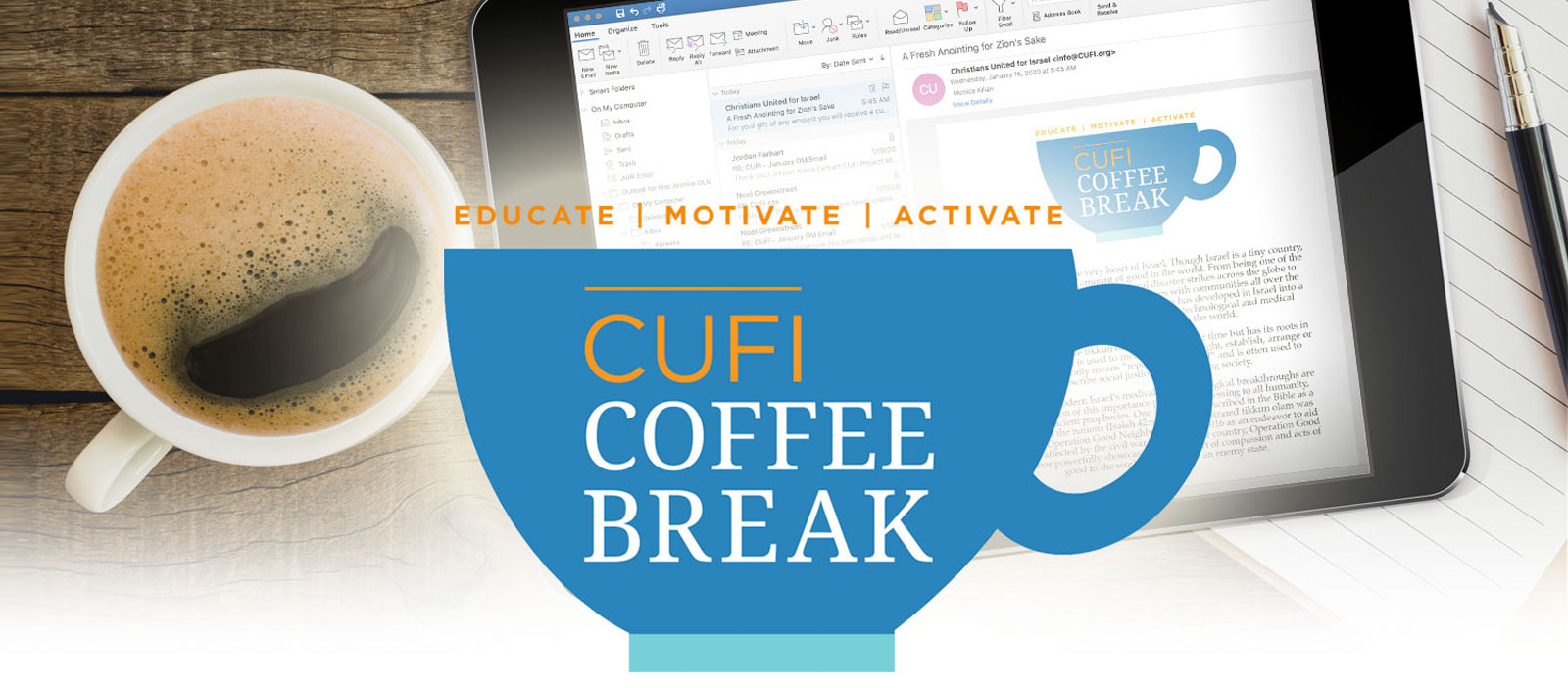 Each week, CUFI's Coffee Break participants will receive a bite-sized —yet powerful— Israel lesson.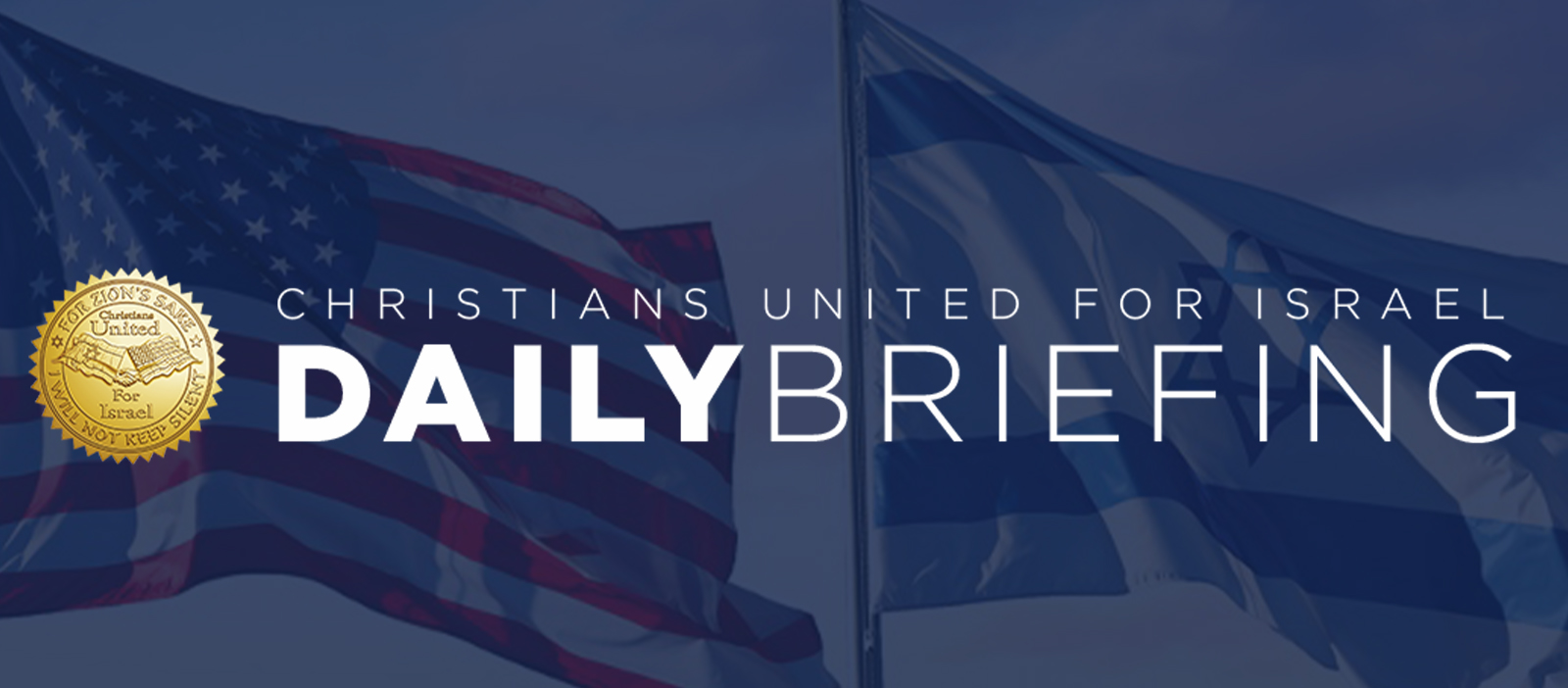 The CUFI Daily Briefing will help you understand current events so you can become a confident defender of Israel.
It's always a great thing when Americans use their voice. CUFI is not just the power of your voice - it's the importance of the cause you have committed your voice to. – Nikki Haley
Former US Ambassador to the United Nations
For decades, America has been the backbone of Israel's support in the world. Well, the backbone of that backbone is the support of millions of devout Christians across this great country. More than any other Christian organization, CUFI works year after year to make that backbone stronger and straighter than ever. – Ron Dermer
Israel's Former Ambassador to the United States
I want to thank you, first, for your wonderful passion and your advocacy and dedication to Israel. Christians United for Israel, you are great friends to all of us, so thank you. – Joni Ernst
US Senator
Israel is our friend—our closest allies in the Middle East and a democratic beacon of hope in a region of the world that has so little actual freedom. – Tim Scott
US Senator
I cannot say I am Christian and not love the Jewish people. – Mariano Rivera
Hall of Fame Pitcher
With mounting threats in the region and rising antisemitism in the US and around the globe, the bonds between the United States and Israel are more important now than they ever have been. – Jacky Rosen
US Senator