US-Israel Relationship
US Republicans launch bid to force House vote on BDS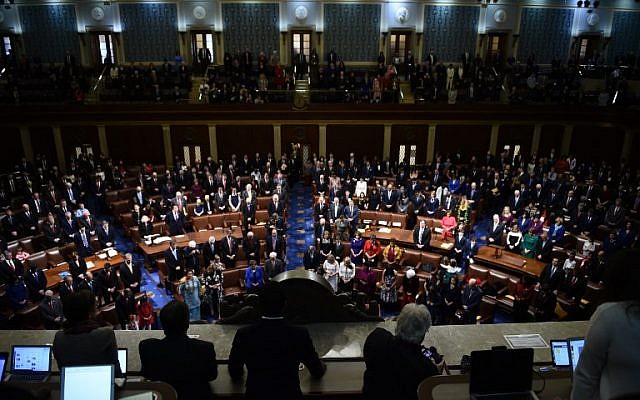 WASHINGTON (JTA) — Republicans want to force a vote on a controversial bill meant to oppose the anti-Israel boycott.
The bill, which earlier this year passed the Senate, has been held up in part because the Democrats, who control the US House of Representatives, say it poses a threat to First Amendment free speech protections.
The bill would uphold the right of states to ban Israel boycotters from doing business with the states, and protect the states from lawsuits.
Florida Rep. Brian Mast on Wednesday filed a discharge petition to get a majority of House members — 218 — to back bringing it to the floor, one of the only means the minority party has of forcing a vote.
Louisiana Rep. Steve Scalise, the minority whip, must now persuade the entire GOP caucus and at least 21 Democrats to back the petition. He is backed by the minority leader in the House, Rep. Kevin McCarthy of California, and the majority leader in the Senate, Sen. Mitch McConnell of Kentucky.
Other notable backers of the effort include Rep. Liz Cheney of Wyoming, the third-ranked Republican in the House, and the only two Jewish Republican lawmakers, Reps. Lee Zeldin of New York and David Kustoff of Tennessee.
Read More: Times of Israel