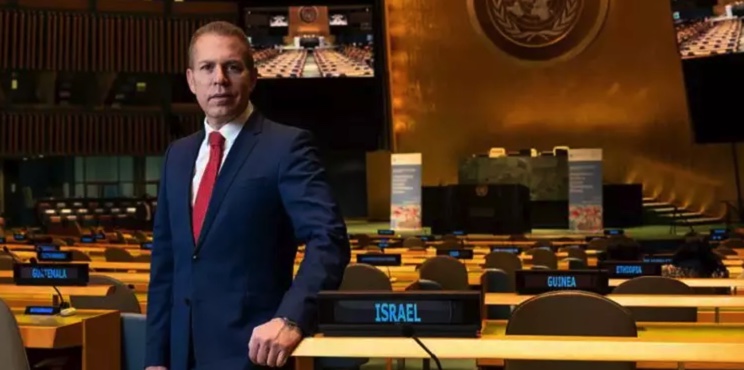 In The News
'UN must take action over Hezbollah posts along Israel-Lebanon border'
Israeli Ambassador to the United Nations Gilad Erdan on Tuesday demanded that the UN take action against Hezbollah over posts it recently erected along the Israel-Lebanon border under the guise of an environmental organization.
The Iranian-backed Shiite terrorist group has set up 18 observation posts along Israel's northern frontier, which are manned around the clock by Hezbollah operatives. Each post consists of an observation tower and adjacent residential structures and stands about 5-250 yards from the border.
The flag of a Lebanese civil organization, "Green Without Borders" flies over the posts, but while this is means to allegedly link the move to the Lebanese environmental group, the IDF exposed it as a fictitious organization founded by Hezbollah back in 2018.
In a letter to the UN Security Council and UN Secretary-General Antonio Guterres, Erdan warned that the "new reality on the Israel-Lebanon border points to a clear escalation that could ignite the entire region" and argued that the true objective of the post is intelligence gathering.
Read More: Israel Hayom