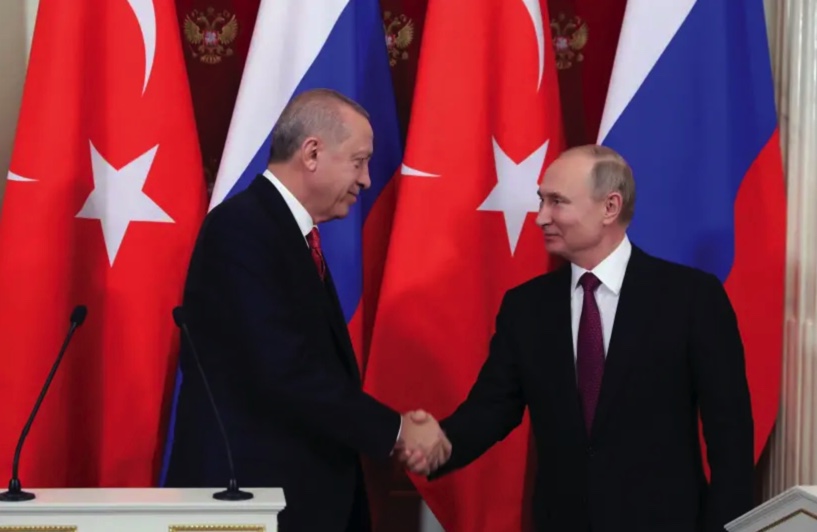 In The News
Turkey, Russia working closely on Syria issue as US excluded
Turkey and Russia are meeting in Kazakhstan under the banner of the Astana talks that go back five years, hoping to continue their collaboration on Syria issues.
Turkey, Russia and Iran have coordinated on Syria increasingly since 2017. That was part of a process that took place in the wake of Syrian rebels losing Aleppo and Ankara deciding it needed to take control of the Syrian rebels to use them to fight the US-backed Syrian Democratic Forces. Toward that end, Turkey sought to work with Iran and Russia to coordinate on Syria and to remove the US from the war-torn country.
During the Trump era, the US ignored Turkey's invasion of Afrin in Syria and the ethnic cleansing of 160,000 Kurds. The US under former president Trump, who used to speak to Turkey's leader Recep Tayyip Erdogan often, abandoned its SDF partners and enabled a Turkish invasion in October 2019. The ensuing chaos empowered Russia, Iran and Turkey.