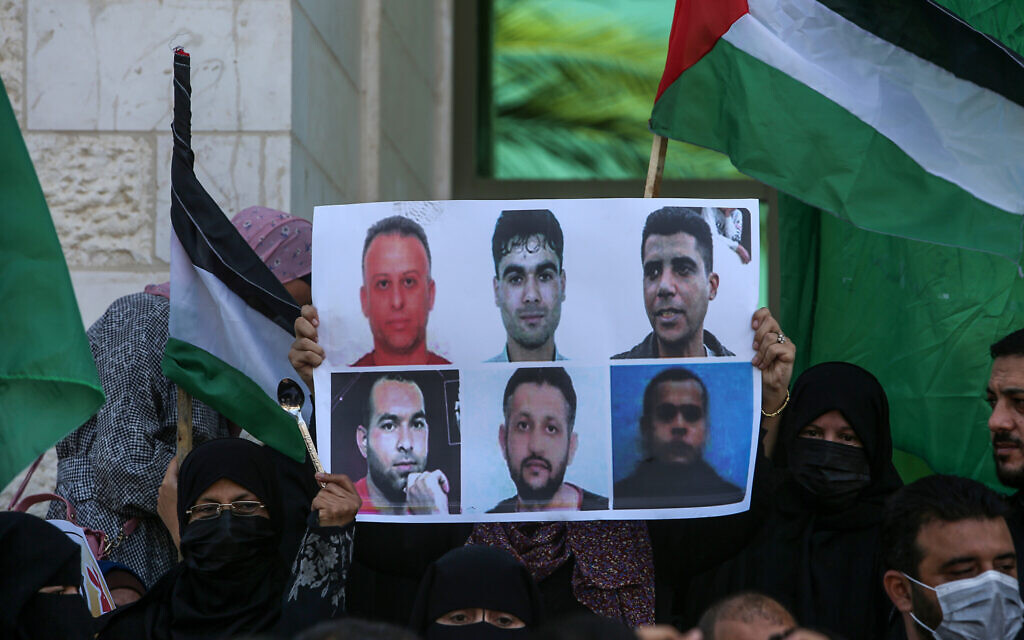 In The News
Tensions 'ready to explode': Palestinian jailbreak sparks fears of escalation
The escape of six Palestinian security prisoners has stirred Palestinian sentiment across the West Bank and Gaza. The situation is not yet spinning out of control, but still serves as a sharp reminder of the powerful meaning the prisoner issue has for Palestinians.
On Wednesday night, several hundred Palestinians demonstrating in solidarity with Palestinian prisoners clashed with Israeli soldiers at "friction points" across the West Bank. In Ramallah, Israeli soldiers came under fire, although none were injured, according to the military.
Around nine Palestinians were injured by Israeli rubber-tipped bullets and one by live fire, according to the Palestinian Red Crescent.
"We're still in the initial stages. But there's potential for the situation to develop — if Israel finds the fugitives and eliminates them, or if it embarks on a big raid in Palestinian Authority areas, that could lead to intense clashes and a corresponding response from Gaza," said Ashraf al-Ajrami, a former Prisoners' Affairs minister in the PA.
The Hamas and Islamic Jihad terror groups have called for further clashes on Friday in solidarity with the six fugitives, as well as other Palestinians in Israeli jail.
Read More: Times of Israel