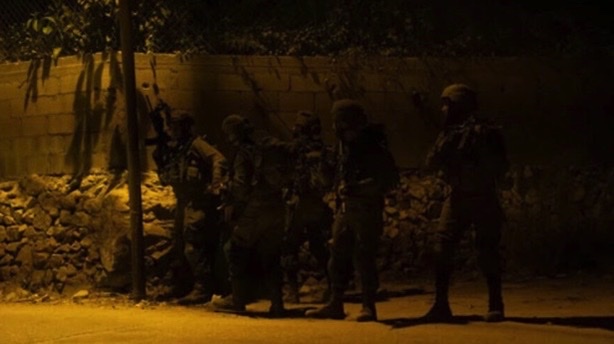 In The News
Suspect arrested in Beit El sukkah shooting
Israeli security forces on Saturday arrested the second of two suspects behind a shooting in Beit El in Samaria on Friday, together with two other individuals believed to have assisted the attackers. The suspect was identified as Muhammad Oden.
The other main suspect, Hamas operative Kays Shajaia, was shot and killed by Israeli forces on Friday. Shajaia was a resident of Dayr Jarir, where the other three suspects were arrested. According to the Israeli military, Shajaia had previously spend time in Israeli prison for "terror involvement."
On Friday, Beit El resident Yonatan Nizri was sitting in his sukkah together with his family when his chair was hit by a bullet, lightly wounding him with shrapnel. He described to Channel 12 News how he at first did not realize what had happened.
"I was sitting at a holiday table with my wife and child. We were singing, and in one moment the atmosphere went black," he said. Nizri recalled hearing gunshots shortly before being hit, but thinking nothing of it because gunfire and fireworks are regularly heard from Arab villages in the area. Then, however, he felt a "punch to the jaw," and his vision blurred.
Read More: JNS