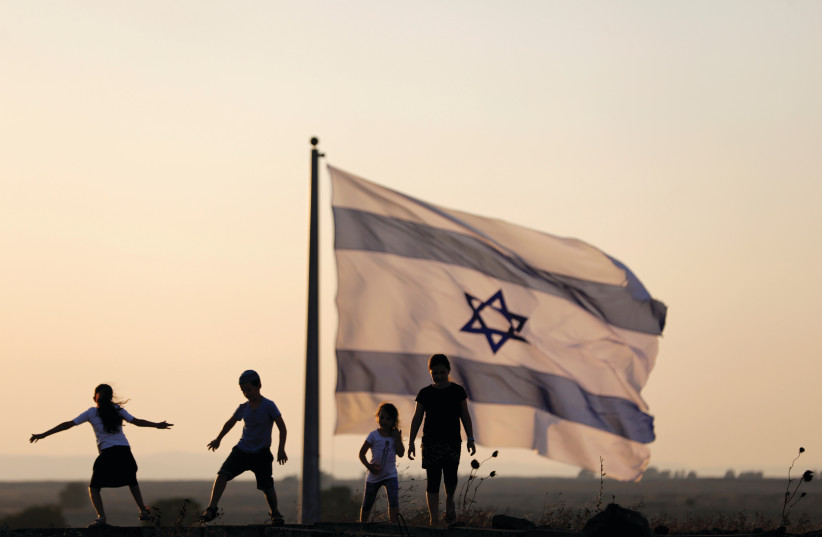 Israeli Society
Survey: Israeli Arabs, Haredim Feel More Connected to Israel Than Ever
Israelis, including Israeli Arabs, feel more connected to Israel and its challenges than ever before, a survey by the Guttman Center for Public Opinion and Policy Research at the Israel Democracy Institute found.
The survey found that 90% of Israelis (92.5% among Jewish Israelis and 77% among Arab Israelis) said they feel that they are a part of Israel and share in its problems. These are the highest results for this question in the past decade. Between 2014 and 2019, the rate of Arab Israelis answering the same question positively ranged between 35% and 62%, and Jewish Israelis varied between 83% and 87%. Most noticeable was a surge in among the ultra-Orthodox to 93.5%, from 68.5% a year earlier.
In evaluating Israel's successes and failures over its 72-year history, 63.5% of Israelis (67% of Jewish Israelis and 44% of Arab Israelis) said that the country's success rate exceeds its failure rate, compared to only 8% who think more failures can be counted. 22% claim that there is a similar degree of successes and failures.
 "The coronavirus epidemic, with all the restrictions and difficulties it imposes on us all, seems to also have a positive impact on Israeli society," said Dr. Or Anabi, a researcher at the Guttman center at the Israel Democracy Institute.
 Read More: Jerusalem Post