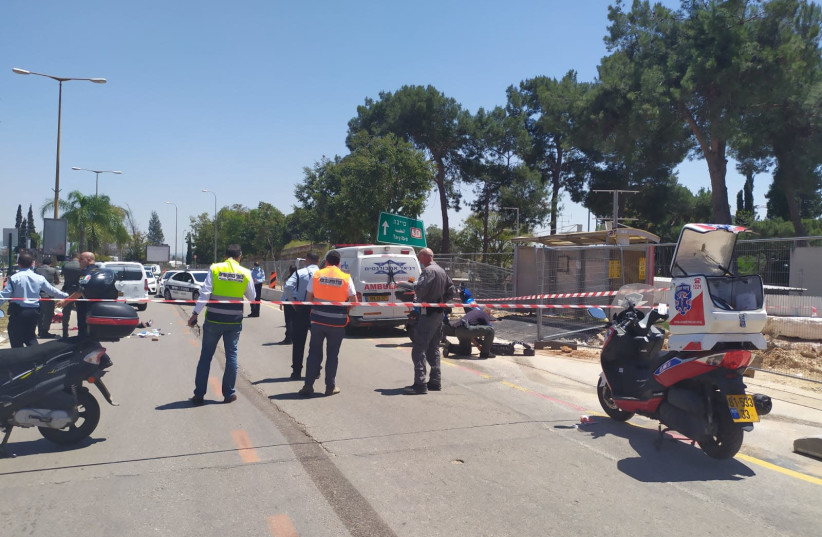 Terrorism
Stabbing Attack in Kfar Saba, 62-Year-Old in Stable Condition
A 62-year-old woman was stabbed in a suspected terrorist attack in Kfar Saba next to the G Mall on Tuesday, just minutes before the national ceremony at Mount Herzl in memory of those who have fallen to terrorist attacks.
The victim was treated by Magen David Adom medics and paramedics at the scene and transferred to the trauma center at the Meir Medical Center in Kfar Saba.
The woman underwent surgery on Tuesday evening and was placed in the center's intensive care unit, Maariv reported.
She is stable and in "good" condition, according to a doctor from the medical center.
The victim was mainly hurt on her limbs, back and chest, Head of the Trauma Unit at Meir Medical Center Dr. Uri Yusolevitch said. He added that she was brought to the medical center and given a blood transfusion and is expected to be released from the hospital on Wednesday.
A civilian who was driving by and saw the attack and shot the suspected terrorist. The suspect is in moderate condition and was transferred by ZAKA to the Tel Hashomer Medical Center. He is reportedly a 19-year-old Palestinian from Tulkarm, a Palestinian town in the West Bank located north of Kfar Saba, according to Army Radio.
Read More: Jerusalem Post