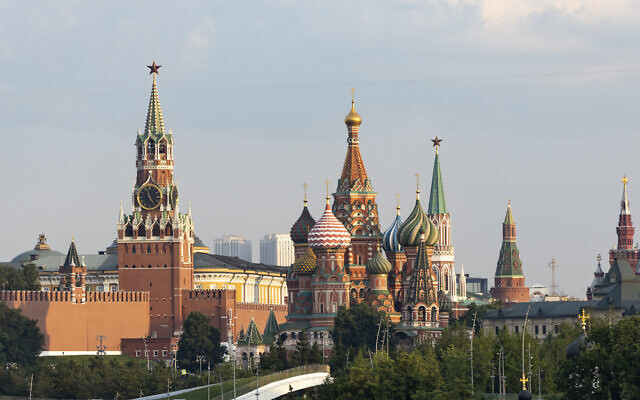 In The News
Russia officially calls for Jewish Agency operations to be 'dissolved' — state media
Russian authorities officially called Thursday for the "dissolution" of the Jewish Agency's offices in the country, filing an appeal to that effect with the district court in Moscow, according to a court spokesperson quoted by Russian media outlets.
This represents a significant step forward in Russia's campaign against the Israeli quasi-governmental organization, which facilitates and encourages Jewish immigration to Israel, or aliyah.
"The court received a lawsuit filed by the main department of the Ministry of Justice in Moscow requesting the dissolution of the… Jewish Agency," the court said in a statement that was carried by the Russian outlet RIA.
Ekaterina Buravtsova, a spokeswoman for the Basmany court in Moscow, was quoted by Russian agencies saying the request was made after legal violations, without providing further details, according to the Interfax news agency.
The preliminary hearing of this appeal is scheduled to be held on July 28.
Read more: The Times of Israel