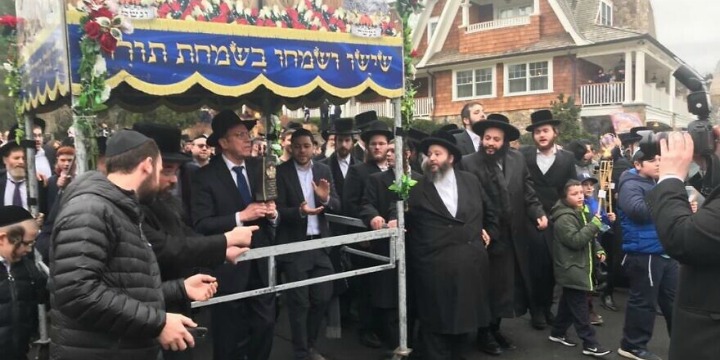 Antisemitism
Rise of Coronavirus Correlates to Rise in Antisemitism, Especially in Heavily Jewish Areas of New York and New Jersey
As 2019 came to close, the New York metropolitan region recorded extremely high number antisemitic incidents. Lawmakers, community leaders, law enforcement and ordinary citizens expressed the importance of tolerance and respect for all people.
It seemed to work for a short time, anyhow. Then the COVID-19 outbreak began, and as fears of the novel coronavirus ramped up, so, too, did antisemitism. This time, though, with people locked in their homes, people took to the Internet to spread their hate.
"Since the beginning of March 2020, we have been receiving disturbing information on accusations on Jews, Zionists and Israelis, as individuals and as a collective, for causing and spreading the coronavirus," noted a report on global antisemitism issued Monday by the Kantor Center for the Study of Contemporary European Jewry at Tel Aviv University and the European Jewish Congress.
Among those charges, many of which are surfacing online, are allegations that Jews have poisoned water wells—an accusation, the report notes, that has been around since Medieval times—that Jews or Israel is using the virus to destabilize the world economy and gain control; Jews or Israelis have already produced a vaccine to the virus and will sell it to the rest of the world for a large profit; the virus is punishment because Jews have not accepted Christ; and that Jews created the virus as a weapon against Muslims and Iran.
Read More: Algemeiner