In The News
Pompeo: U.S. Won't Stand By as Iran Continues Attacks on American Outposts in Iraq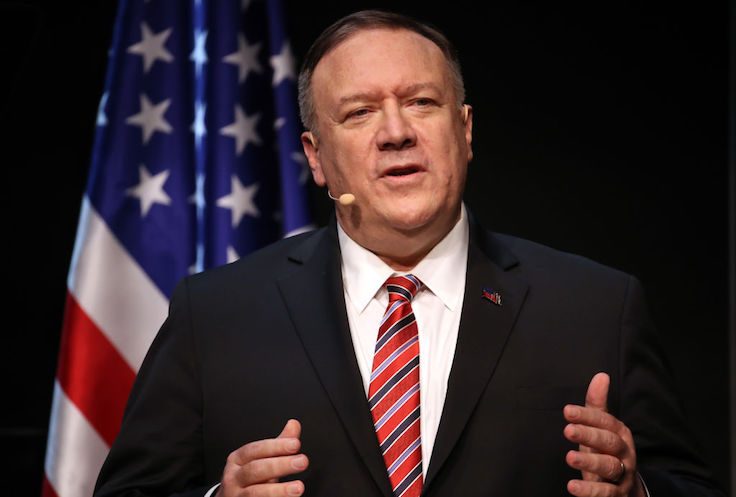 The United States will not stand by without taking action in response to Iran's ongoing support for attacks on American outposts in Iraq, Secretary of State Mike Pompeo said on Wednesday.
In the past few days, Iraqi terror groups likely backed by Iran have launched yet another series of strikes on the U.S. embassy in Iraq. The latest round of missiles reportedly landed inside the U.S. embassy compound, while at least one other struck near a coalition base.
Responding to questions from the Washington Free Beaconon his plane en route to Saudi Arabia, Pompeo said the Trump administration will not allow Iranian-backed strikes to become the new normal for American outposts in war-torn Iraq.
Read More: Washington Free Beacon