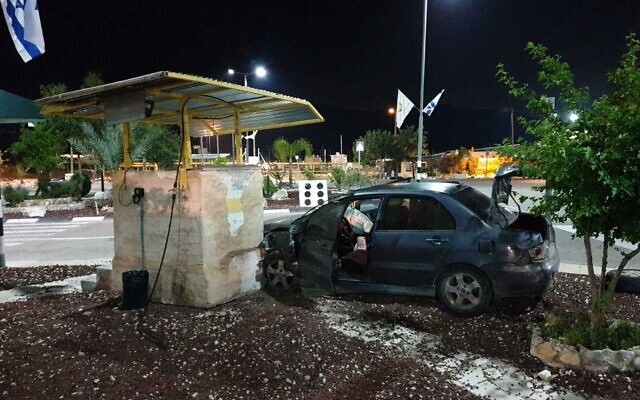 Terrorism
Palestinian Drives Car Into West Bank Checkpoint in Suspected Attack
A Palestinian crashed his car into a West Bank checkpoint on Wednesday evening in a suspected attack attempt.
The driver approached the Reihan checkpoint near the city of Jenin, and security officials signaled he should slow for a check.
The man, from the village of Barta'a, was arrested by security officials on the scene and told investigators he wanted to die.
The incident came a day after a Palestinian teenager stabbed an Israeli woman in the central Israeli town of Kfar Saba, before he was shot by a security guard.
The woman, 62, was in moderate-to-serious condition and received treatment on the scene before being taken to Kfar Saba's Meir Medical Center, the Magen David Adom ambulance service said.
According to police, the suspected terrorist was shot by an armed civilian who was driving by. He was said to be in moderate condition after medical treatment.
Read More: Times of Israel