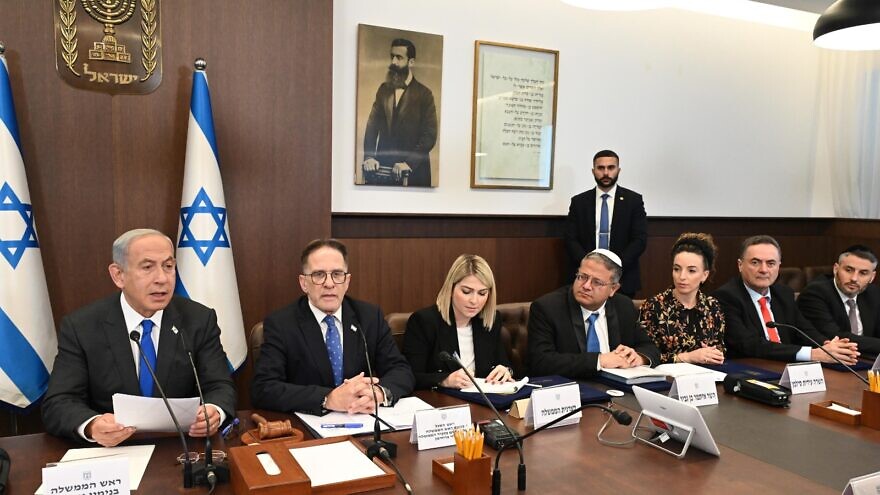 In The News
Netanyahu: Israel will counter Iran nuclear deal openly, from a position of strength
Israeli Prime Minister Benjamin Netanyahu on Tuesday vowed to thwart Iran's nuclear ambitions, saying during the weekly Cabinet meeting that his new government was united in achieving that aim.
"We will work openly, from a position of strength, in the international arena against a return to the [2015] nuclear agreement, not only in talks with leaders behind closed doors but strongly and openly in the sphere of global opinion, which is now aware of the true dangers posed by Iran—the Iranian regime that is killing innocent citizens in and beyond Iran," said Netanyahu.
"We will do everything to prevent the return to this bad agreement, which is leading to a nuclear Iran under international auspices. We will also take vigorous action to prevent the Iranian military entrenchment in Syria and elsewhere and we will not wait," he added.
Netanyahu also vowed to restore public security for Jews and Arabs alike, as well as take steps to reduce the skyrocketing cost of living.
Read More: JNS