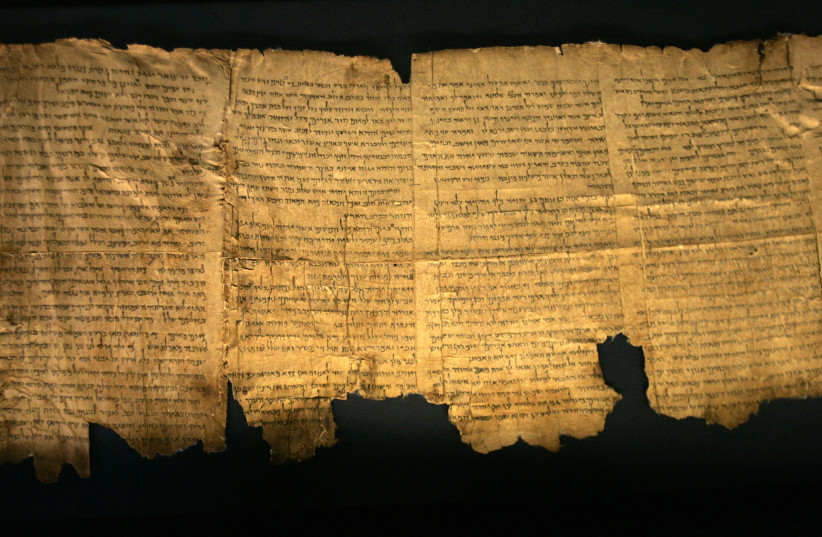 Archeology
Lost biblical scroll may have been 2,700 years old, Israeli scholar says
03/22/2021
A lost biblical manuscript discovered in 1878 – long believed to be a forgery – was authentic and likely predated the Dead Sea Scrolls by hundreds of years, making it the most ancient biblical scroll ever known in the modern era, Israeli scholar Prof. Idan Dershowitz has suggested.
In his book, The Valediction of Moses, Dershowitz, chairman of Hebrew Bible and Its Exegesis at the University of Potsdam in Germany, looked into the story known as "the Shapira affair" and revealed how it might offer unprecedented insights into the genesis of the Bible.
In 1878, an antique dealer named Moses Wilhelm Shapira laid his hands on a bunch of artifacts that he considered very promising; some members of a Bedouin tribe had uncovered what appeared to be linen-wrapped ancient parchments in a cave in the desert by the Dead Sea.
Shapira – a Russian Jew who had converted to Christianity before moving to Jerusalem and opening a souvenir and antique store in the Old City – had the reputation of someone who could offer authentic and valuable artifacts as well as well-crafted forgeries.
"He sold objects made out of olive wood, postcards and so on, but he also dealt in manuscripts that he sold to many different institutions, including the British Museum, which still has a huge collection of Jewish texts obtained from Shapira," Dershowitz explained to The Jerusalem Post.
Read More: Jerusalem Post