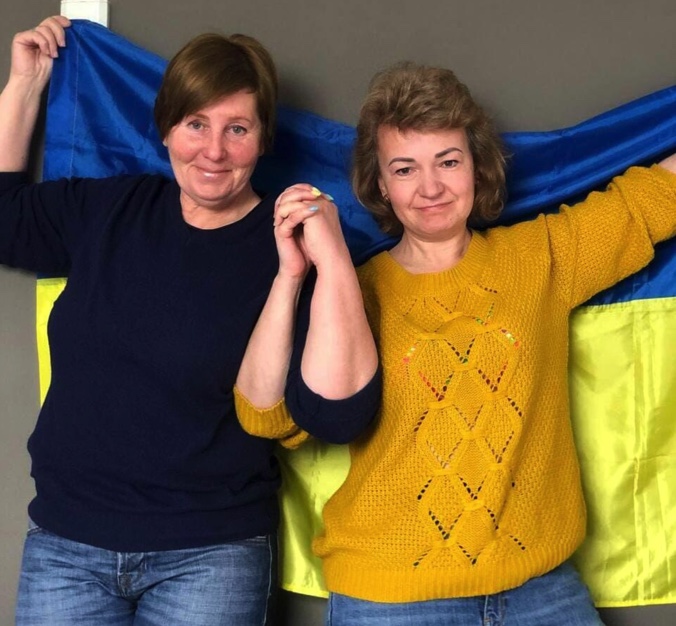 In The News
Long-lost Ukrainian sisters find one another on the road to Israel
Valentina and Mariana Varshavky, both Kyiv-born, fled the war in Ukraine separately and decided to make Aliyah to Israel.
After safely crossing the border to Poland, they waited in a hotel in Warsaw to board a flight to Israel. A Jewish Agency representative read out loud passengers' names when Valentina and Mariana heard their surname being called out twice.
The two struck a friendly conversation during which they discovered they had the same father.
"Amid all this chaos, we found one another and found out we're sisters," Mariana told Ynet. The long-lost sisters boarded the flight to Israel together, along with another 150 Olim Hadashim (Jewish immigrants) from Ukraine.
Mariana (53) and Valentina (46) weren't aware of the other's existence prior to the war. Both abandoned their homes on the third day of the Russian invasion after they realized that staying put will endanger them and their families. They decided to pack up their things and advance toward the Polish border, from where they would board the next plane to Israel.
Both their sons immigrated to Israel separately four and five years ago, and the mothers wanted to join them.