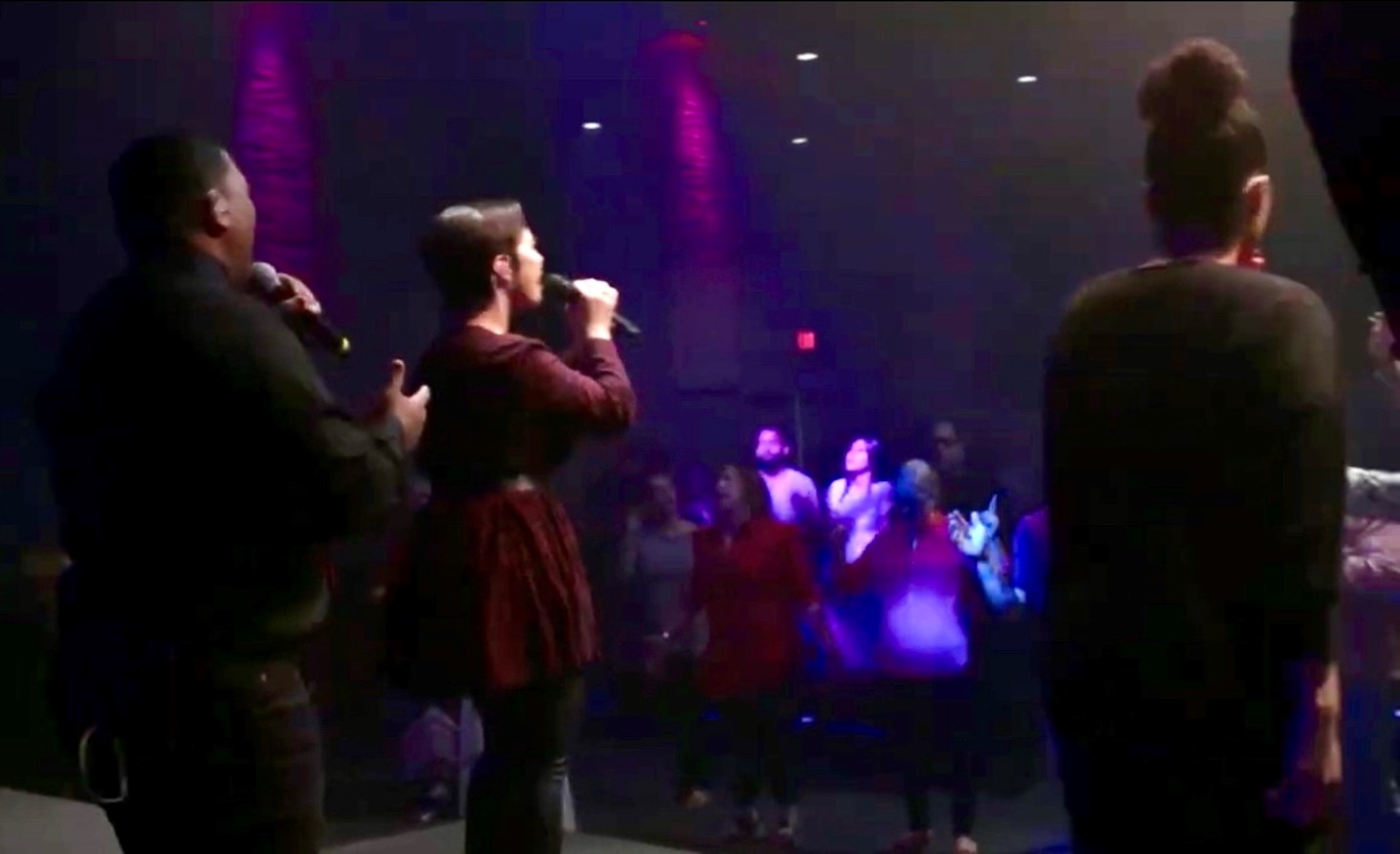 Event Recaps
June 5 – Porque Israel – Houston, TX
Cuban born pastors, Josué and Yurisant De Quesada, love and appreciate freedom and human rights. The day they became US citizens they were bursting with gratefulness. Having lived under Communist rule, they deeply cherish the ability to worship and live the American dream. This dream is based on Judeo-Christian principles found in their Bible. One of the principles they wholeheartedly believe in is, to bless the Jewish people and to stand with the State of Israel.
On Pentecost Sunday, as I began to share the reasons why we should support Israel, cheers, clapping and shouts of joy erupted from hearts of the people seated in the sanctuary. Word after word was absorbed and later on, between services, I was approached with many questions. They requested I return to answer them. Young, old, couples and single university students enthusiastically watched the power point presentation I shared. They were carefully studying every detail with laser focus. It was something to behold.
At the end of the presentation, they still wanted more and that is when the unexpected happened!  Pastor Josué called for the Cuban and Israel flags to be held high on the platform. He said: "As Cubans we need to repent for not aiding Jews in their hour of need. When the MS St Lois* came to Cuba we turned them away and many jews perished at the hands of the Nazis. We are responsible." Pastor Josué prayed in proxy for Cuba asking for forgiveness and mercy. It was a moment that drove the point home. Final words were shared, Cards filled, SUMMIT 2022 invite reiterated and the service closed with happy Jewish tunes. I was hugged, twirled and danced with until I made it to the Green Room. The one thing I will change is that my 4-inch stilettos will not accompany me at an event of this length again. Apart from my aching feet, my heart was full of satisfaction and joy.