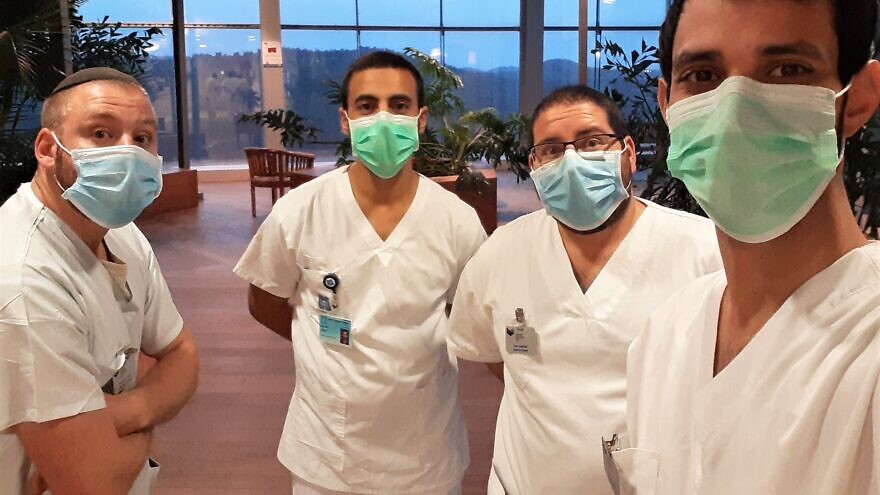 Israeli Society
Jerusalem Nursing Students Help Curb Spread of COVID-19 at Senior Residences
In partnership with Israel's Ministry of Health, Home Front Command and Health Maintenance Organizations (HMOs), more than 30 nursing students from the Jerusalem College of Technology (JCT) have begun working in nursing homes across Israel with the aim of curbing the spread of coronavirus.
The students, who are enrolled in a JCT program—ranked first in the nation in its academic discipline by the Israeli Ministry of Health—are performing COVID-19 tests for the elderly and nursing-home workers, in addition to functioning as a supervisory body for other areas of patient care.
As approximately one-third of Israelis who have died from coronavirus have been residents of nursing homes, Israel's Defense Ministry and the IDF Home Front were recently assigned to provide these facilities with operational assistance during the pandemic.
"We are proud to use our nationally renowned nursing program to provide a lifeline for at-risk Israelis and institutions during these difficult times," said Professor Freda Gantz, Dean of JCT's Faculty of Life and Health Sciences. "In accordance with the instructions of the director of Nursing at the Ministry of Health, we have trained our students to operate in the field and to play a significant role in curbing the spread of coronavirus in nursing homes."
Read More: JNS