Talking Points
Israel's Nuclear Program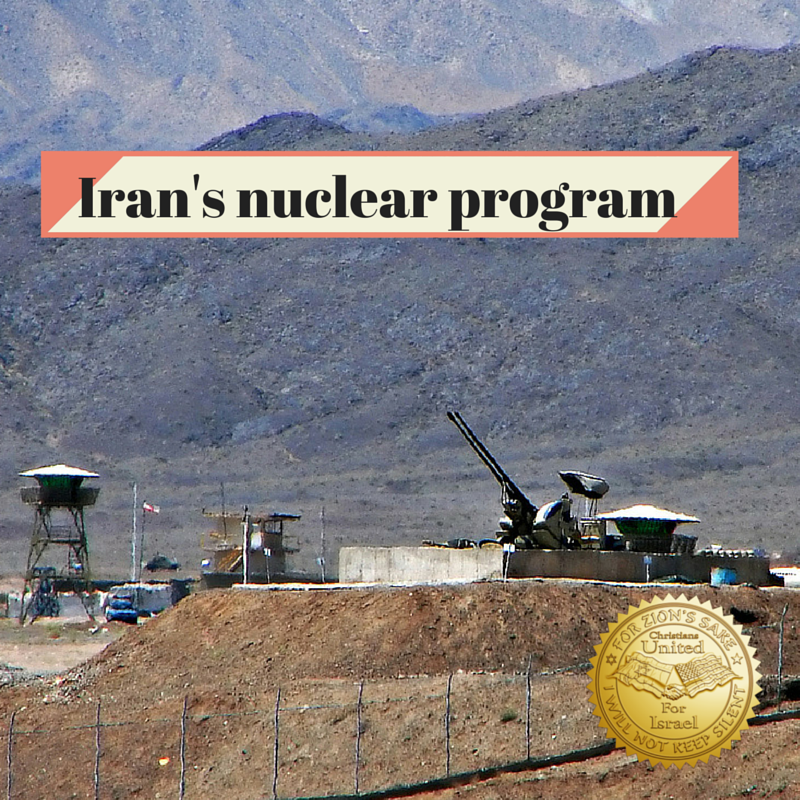 While most Americans were focused on their upcoming Thanksgiving celebrations, the world took yet another step down the plank towards a dark abyss. As the November 24th deadline for a nuclear deal with Iran approached, the Obama Administration and its negotiating partners agreed to extend the talks yet again, this time for another seven months. This means that Iran will enjoy seven more months of eased sanctions. This also means that Iran will continue to advance its nuclear weapons program for seven months in violation of its agreement to the contrary.
The latest charges of Iranian cheating don't come from Israeli Prime Minister Netanyahu. This month, the International Atomic Energy Agency (IAEA) complained that Iran has been stonewalling their questions about its suspected weaponization research at its secret Parchin facility. And as recently as November 17, the nonpartisan Institute for Science and International Security issued a report concluding that Iran has continued to test advanced centrifuges in violation of the interim agreement just extended.
None of us should be surprised. Iran has tried to hide its nuclear program from the start. We only discovered that Iran was enriching uranium because Iranian dissidents who don't trust the Ayatollahs with a nuclear bomb discovered it and disclosed it. Ever since — for well over ten years — Iran has been lying, cheating and stalling for time as they get ever closer to their obvious goal. As the Wall Street Journal's Bret Stephens recently put it, "Iran came to the table cheating on its nuclear commitments. It continued to cheat on them throughout the interim agreement it signed last year. And it will cheat on any undertakings it signs."
The only people who still seem to take Iran at its word are President Obama, Secretary Kerry and chief negotiator Wendy Sherman. Either that, or they are lying to the American people. Neither option is acceptable.