Israeli Technology
Israeli Trauma Experts Take the Lead in Treating Manchester Terror Victims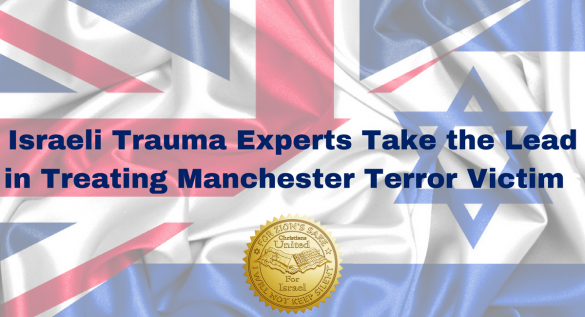 Israeli trauma experts have landed in Manchester in the wake of the attack on the Ariana Grande concert to treat victims and train medical staff on the ground, Breaking Israel News reported Monday.
The terrorist organization Islamic State has officially claimed responsibility for the suicide bombing that left 22 people killed, many of them children, and injured 59 on May 22.
Rabbi Dov Benyaacov-Kurtzman, who has lived most of his life in Jerusalem and currently resides in Glasgow, where he created the UK National Emergency Response, Resilience and Treatment Programme For Stress and Trauma, rapidly mobilized teams of volunteers to assist the injured.
"We immediately erected a pop-up trauma center to deal with the city's population who were in the aftermath of a terror attack, and by Friday morning we'd managed to open a mobile facility and gotten someone to donate a storefront in central Manchester to serve as 'Ground Zero' for our efforts," Benyaacov-Kurtzman told TPS.
His efforts are supported by Prof. Yori Gidron of France's Lille University, a native of Israel, who previously gained experience in international disaster and relief work during humanitarian catastrophes in Japan, Nepal, Haiti, and Israel.
Read More: The Tower