US-Israel Relationship
Israeli specialists provide post-trauma training to Parkland community members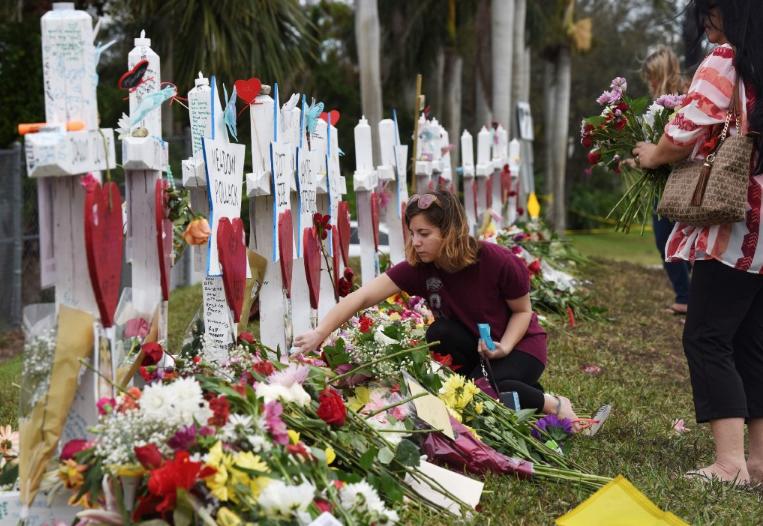 As the community in Parkland, Fla., works to recover from the tragic Valentine's Day shooting at Stoneman Douglas High School that left 17 people dead, a team sent by the Israeli government has been helping out.
The Israel Trauma Coalition arrived in Broward County this week and has been holding training sessions for community members, specifically aimed at teachers, counselors, clinicians, clergy, social organizations and first responders.
Some of the teachers from Stoneman Douglas have attended training sessions organized by the group, said Alan Cohen, of the Israel Trauma Coalition.
Guy Gilady, deputy consul general of Israel in Miami, explained, "We've had decades of extensive experience in treating for trauma techniques, methods and practice about how to get communities — and especially children — back on their feet and bring them back to normal life."
It's not the first time Israel has stepped in for something like this, said Lisa Rahman, the president and CEO of Goodman Jewish Family Services, which is located in Broward County and worked with the nearby Jewish Federation to coordinate the services being offered by the Israeli team.
Members of the Israel Trauma Coalition traveled to Las Vegas after the shooting at the Route 91 Harvest Festival last year and also sent a team to Houston following Hurricane Harvey.
"The State of Israel reached out… and said 'I think you need us there,'" explained Rahman. "They want to help. They send out this [team] that are highly experienced in this kind of situation. They're used to the bus bombing and the terrorist attacks. They go out and deploy a team when there is tragedy."
For Rahman's staff at the local non-profit, the shooting at Parkland was deeply personal. She said her staff has witnessed a community "in shock" in recent days.
"We have staff here whose — thank God — their children weren't physically injured, but a lot of their children's friends were fatally shot," Rahman said.
She said the impact of the recent school shooting reaches beyond Parkland and its residents.
"The reach is national, but the acute crisis is all throughout Broward," she said.
The Israel Trauma Coalition has trained more than 450 community members since arriving in Parkland, Rahman estimated.
Those most closely affected by the shooting are grappling with how to return "to the banality of everyday school life," said Yotam Dagan, of the Israel Trauma Coalition, who noted the students returned to school for a half-day on Wednesday.
Read More: Fox News