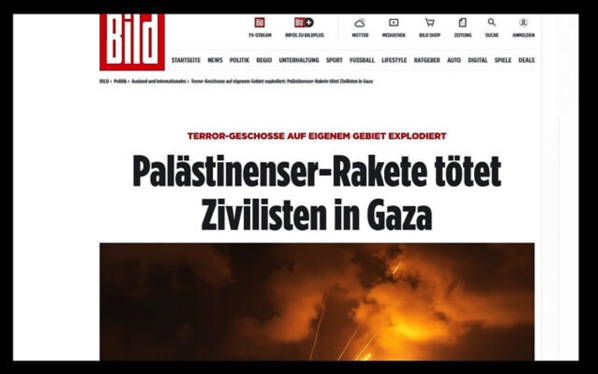 In The News
Israeli messaging on deadly Jabaliya explosion makes inroads on international media
Israeli officials have been working hard since Saturday evening to convey the truth that an explosion in the Gaza Strip that killed multiple people, including several children, was the work of a failed rocket launch by Palestinian terrorists rather than an IDF strike.
When it comes to global media coverage of the incident, the effort appears to have paid off.
Initial reports from Gaza claimed an Israeli strike in the Jabaliya refugee camp in northern Gaza had killed seven civilians, including four children. Photos circulating on social media showed seven body bags. But the IDF stated unequivocally on Saturday and again on Sunday that it had not struck anywhere in the area at the time of the blast, and that it had video and radar proof that the explosion was caused by a rocket misfired by Palestinian terror operatives.
CNN wrote on its website: "The Palestinian Health Ministry initially said the blast was caused by an Israeli airstrike. Israel rejected the claim and said it was the result of errant rocket fire, and released a video showing what it said was the Islamic Jihad rocket sharply changing course in the air and hitting the building."
On Saturday, The New York Times initially reported that "three children were also killed on Saturday, though it was not immediately clear whether they were hit by an Israeli strike or a misfired Palestinian rocket. The Israeli military said they were killed by a failed Islamic Jihad rocket launch."