Israeli Technology
Israeli Amos-17 satellite successfully launched into space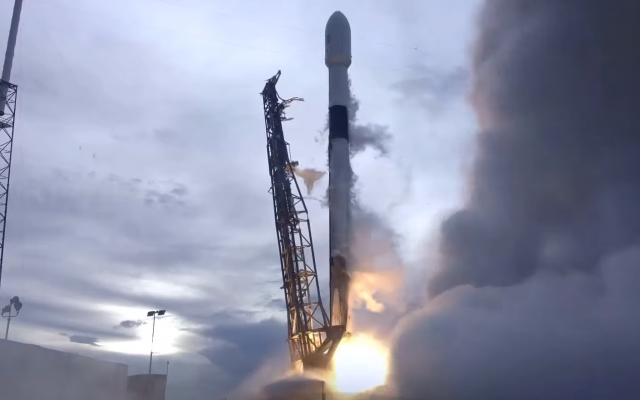 Israeli satellite Amos-17 was successfully blasted into space overnight Wednesday from Cape Canaveral in Florida.
President Reuven Rivlin hailed the successful launch, saying it was a "morning full of pride," and thanking those involved for their "important work for the State of Israel."
The launch was originally planned for last weekend, but was delayed due to a possibly defective piece of equipment on SpaceX's Falcon 9 rocket, which carried the craft into space. Spacecom, which designed the satellite, said in a statement to the Tel Aviv Stock Exchange on Friday that the launch was delayed due to a suspected faulty valve discovered during testing of the rocket.
The launch of the Amos-17, the firm's newest and "most advanced" satellite, to provide services over Africa, was scheduled to take place almost three years after Spacecom lost its Amos-6 satellite in an explosion on the launchpad of a SpaceX Falcon 9 rocket in September 2016.
The satellite was built by aerospace firm Boeing according to designs and specifications of the Ramat Gan-based Spacecom, also known as Space-Communication Ltd.
Spacecom is a supplier of satellite services to satellite TV operators, internet and telephone providers, governments and private data companies. The firm, which started operations in 1993, has launched satellites deployed around the globe.
Read More: The Times of Israel