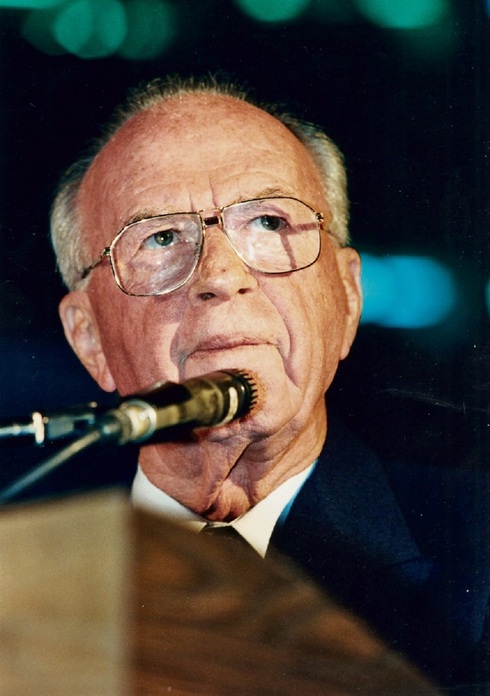 In The News
Israel marks 26th anniversary of Rabin's murder with host of ceremonies
Rabin was murdered in 1995 by radical right-wing activist Yigal Amir in an event that rocked Israel.
A state memorial service was held 1pm at President's Residence in Jerusalem, attended by a number of high-profile officials including President Isaac Herzog and Defense Minister Benny Gantz.
At 3pm a memorial service was held on Mount Herzl in memory of Yitzhak and his wife Leah Rabin, attended by Herzog, Prime Minister Naftali Bennett and Rabin's family.
"This day is meant to ring the bells for all of us, year after year for a lifetime, the significance of political assassination in the sovereign State of Israel is meant to warn us all of the terrible extremism that can be reached when substantive and legitimate disputes move side by side and turn into hatred, which is accompanied by incessant incitement," said Herzog during the speech.