Hamas
Israel on high alert for 'day of rage,' but no Temple Mount restrictions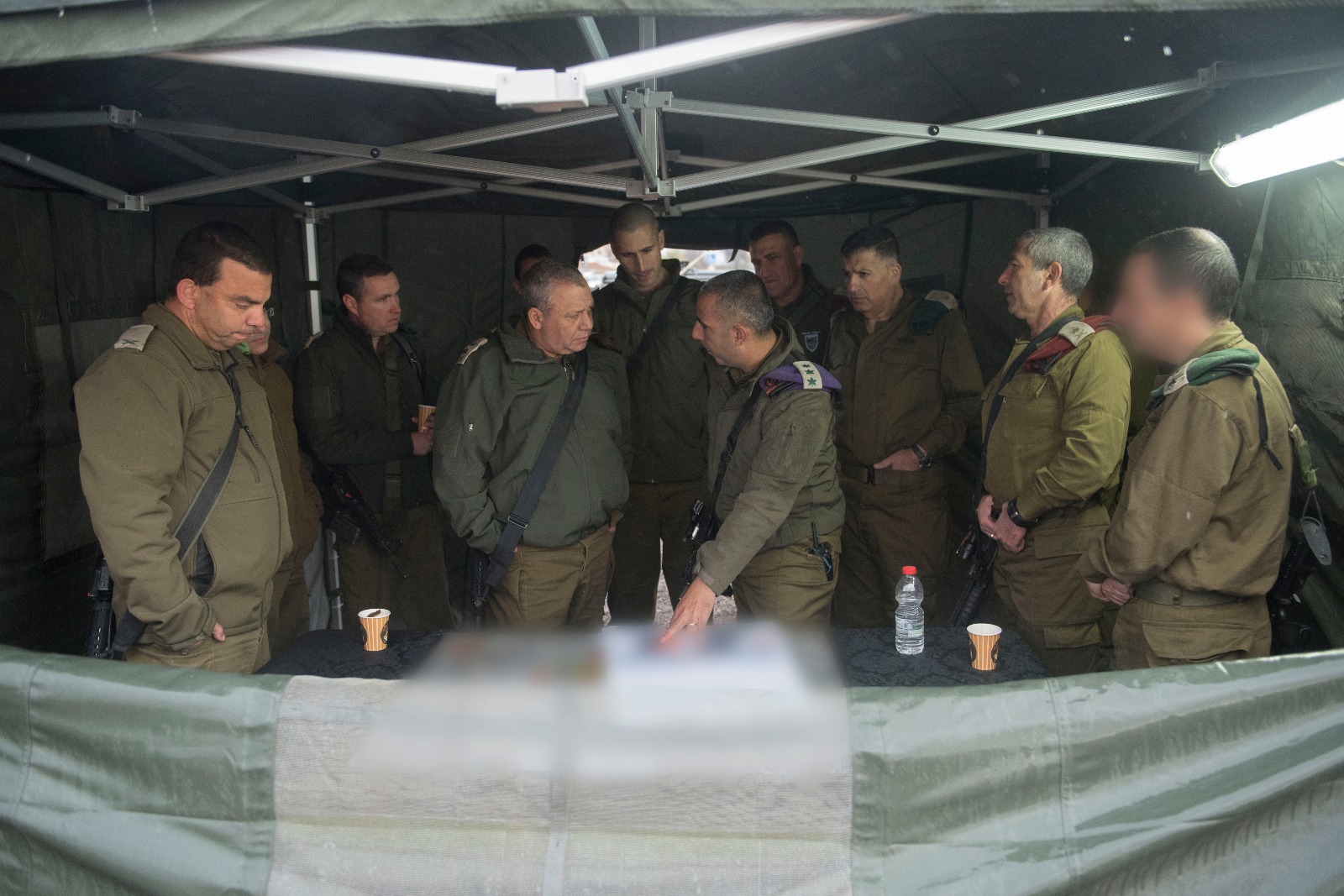 Israeli forces were on high alert anticipating widespread unrest and protests after Friday prayers in Jerusalem and the West Bank as Palestinians called for a "day of rage" to voice their opposition to US President Donald Trump's recognition of Jerusalem as the capital of Israel.
Police deployed in force in Jerusalem, but had no immediate plans to impose  restrictions on Muslim worshipers praying on the flash-point Temple Mount for Friday prayers. The IDF brought in hundreds of reinforcements to the West Bank.
Security assessments expected tens of thousands to take part in the Friday protests and the IDF was particularly concerned that "lone wolf" attackers could try to carry out terror attacks, the Ynet news site reported.
Soldiers who had been sent to the area would be staged in confrontation areas during the day and then move to guarding Israeli communities in the area during the Sabbath to prevent any attempts to carry out attacks on settlements, the report said.
Early Friday stones were thrown at several vehicles along Route 443, a main road leading to Jerusalem from Tel Aviv that runs through the West Bank. The cars were lightly damaged, but no injuries were reported.
Despite the heightened alert, police said they did not plan to limit Muslim prayers at the Temple Mount to just women and men over 60, a standard practice during times of tension.
"As of now," no such limits are being prepared, a police spokesperson told the Times of Israel. "If there will be indications that there will be violent protests, then an age limit might possibly be implemented," spokesperson Micky Rosenfeld said.
"Police and border police units will be in all areas and patrol neighborhoods throughout to prevent any further spreading of the disturbances," he added.
Trump's speech Wednesday sparked outrage among the Palestinians and there were protests across the West Bank, East Jerusalem and the Gaza Strip on Thursday.
At various locations around the West Bank and Gaza hundreds of Palestinians held demonstrations against the move, setting fires, chanting and clashing with troops. Demonstrators also burned posters of Trump and Israeli Prime Minister Benjamin Netanyahu, as well as Israeli and American flags.
Dozens of Palestinians in the West Bank and Gaza Strip were reported injured, mostly from tear gas inhalation and Israeli rubber bullets, but also some from live rounds.
On Thursday, Hamas terror group leader Ismail Haniyeh called for a new Palestinian intifada, or uprising. The Palestinian Authority canceled classes for its West Bank school system for Thursday, in an apparent attempt to get more young Palestinians to clash with Israeli troops. Shops were shuttered to begin three "days of rage" over Trump's decision.
Read More: Times of Israel