Palestinian Authority
Israel approves million dollar freeze to PA tax revenue to offset terrorist wages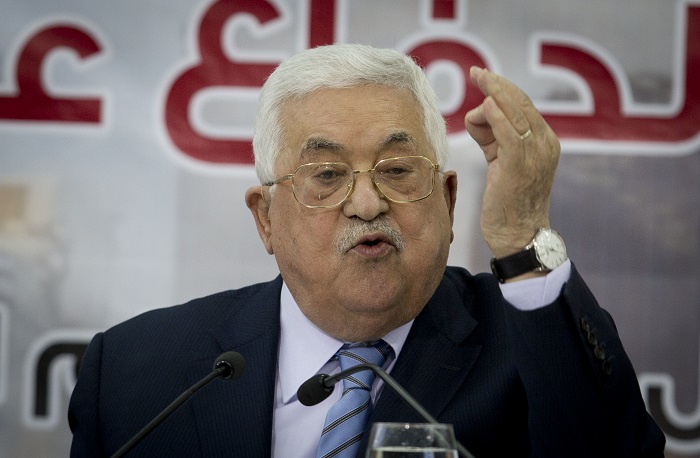 Israel's security council approved a million dollar freeze on funds transferred to the Palestinian Authority (PA) in a bid to offset terrorist's salaries, after months of bureaucratic wrangling culminated in the government's sizable to slash the West Bank-based body on Sunday.
The tax revenue cut amounts to approximately $138 million, which is over NIS 500 million and according to media reports will likely be deducted incrementally over a 12-month period.
The deduction is deemed to be relative to the said amount that the PA allocates for stipends given to Palestinian prisoners in Israeli custody as well as the families of the convicted terrorists.
According to the statement released by the security council on Sunday, Prime Minister Netanyahu who is also acting defense minister, has instructed the defense establishment "to examine further payments that the PA pays in connection with terrorism."
The process began in July of last year when Israel's parliament passed a law requiring a decrease in tax transfers to the PA unless welfare payments to Palestinian security prisoners and their families stopped.
Last week an Israel Hayom report said that Israel's defense establishment was in the "advanced stages" of compiling data on PA payments to determine how much funding will be withheld. Following this assessment, the matter was subject to cabinet approval.
Netanyahu has come under increasing pressure, especially from those on the right of the political spectrum, to penalize the PA in the wake of the brutal murder of 19 year-old Ori Ansbacher on February 7. The Palestinian suspect Arafat Irfayia reportedly admitted that the killing was "nationalistically-motivated."
"By the end of the week, the staff-work necessary for implementing the law on deducting terrorists' salaries will be completed," Netanyahu — who is seeking re-election in the country's upcoming April 9 general election — told journalists last week referring to today's deadline.
Palestinian Prime Minister Rami Hamdallah said the move amounted to a "theft of Palestinian public money" and showed "Israel's enactment of racist laws in support of the occupation" which "undermined the two-state solution."