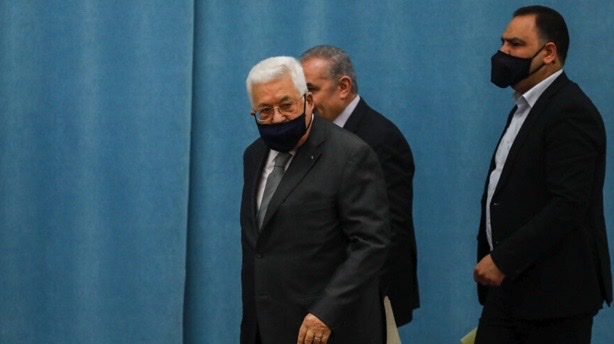 In The News
Is Abbas facing mutiny within Fatah ranks?
Animosity toward Palestinian Authority leader Mahmoud Abbas is growing not only on the Palestinian street but also in his own party, Fatah sources said this week.
The 86-year-old leader, elected in 2005, has overstayed his five-year term over the rift with Hamas, which seized control of the Gaza Strip in a military coup in 2007, effectively splitting the Palestinian Authority into two separate entities. No presidential elections have taken place over the past 17 years, as Abbas repeatedly finds excuses for canceling them, and to date, no one has been able to successfully challenge him for the role.
Mounting criticism reached new highs this week, after Abbas announced the appointment of Hussein al-Sheikh, one of his closest aides, as secretary-general of the Executive Committee of the Palestine Liberation Organization, effectively placing him within reach of the presidency.
Many within Fatah challenged the move. While al-Sheikh is a senior Fatah official, there are others who are senior to him and who see themselves as potential successors to Abbas, most notably Fatah Secretary-General Jibril Rajoub.
Read More: JNS