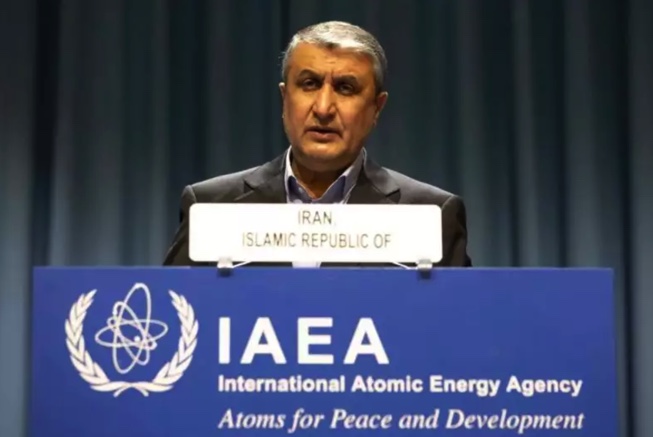 In The News
Iran nuke chief vows UN watchdog's cameras will remain off until deal revived
The head of Iran's Atomic Energy Organization said Monday that UN surveillance cameras installed at the country's nuclear sites to monitor operations will remain off unless the defunct 2015 nuclear deal with world powers is revived.
Iran said it removed the cameras last months as talks to rescue the nuclear agreement faltered.
"We will not turn on the IAEA cameras until the other side returns to the nuclear deal," Mohammad Eslami told reporters, according to a Reuters report citing the Iranian Tasnim news agency.
Eslami said that the whole point of the deal, known as the Joint Comprehensive Plan of Action, was to end accusations that Iran's nuclear program is anything but peaceful.
As long as such accusations persist the cameras will stay off, he said, insisting that Iran's nuclear activities were for peaceful purposes only.
Read More: Times of Israel