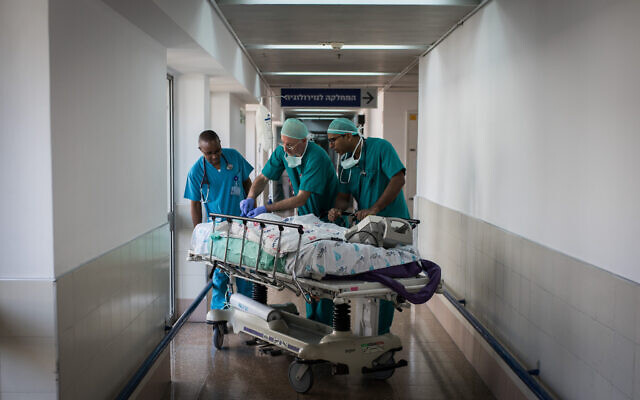 In The News
In first, 4 children from South Sudan to get life-saving heart surgery in Israel
Israeli aid workers are poised to airlift four children from South Sudan to Tel Aviv to receive life-saving heart surgery.
Three years after the end of South Sudan's civil war, the country's health system is in chaos and doctors simply can't provide specialist treatments like those needed for children with congenital heart conditions.
The Tel Aviv-based non-profit IsraAID has been planning for almost three years to bring four such children — Gai, aged 8, Habiba, 6, Phillip, 5, and Joel, 5 — to Israel for treatment. Now, they are finally leaving their homes in the Internally Displaced People (IDP) camps of Juba and preparing to fly.
The children will receive treatment at the Wolfson Medical Center in Holon, near Tel Aviv, as part of a joint initiative between IsraAID and Save a Child's Heart. The Israel-based non-profits work in disaster relief and medical care, respectively.
"This is very exciting, because the treatment is so important to the children, and also because it's finally happening after a long delay due to the pandemic," Shachar May, a senior IsraAID official, told The Times of Israel on Sunday from Juba.
Read More: Times of Israel