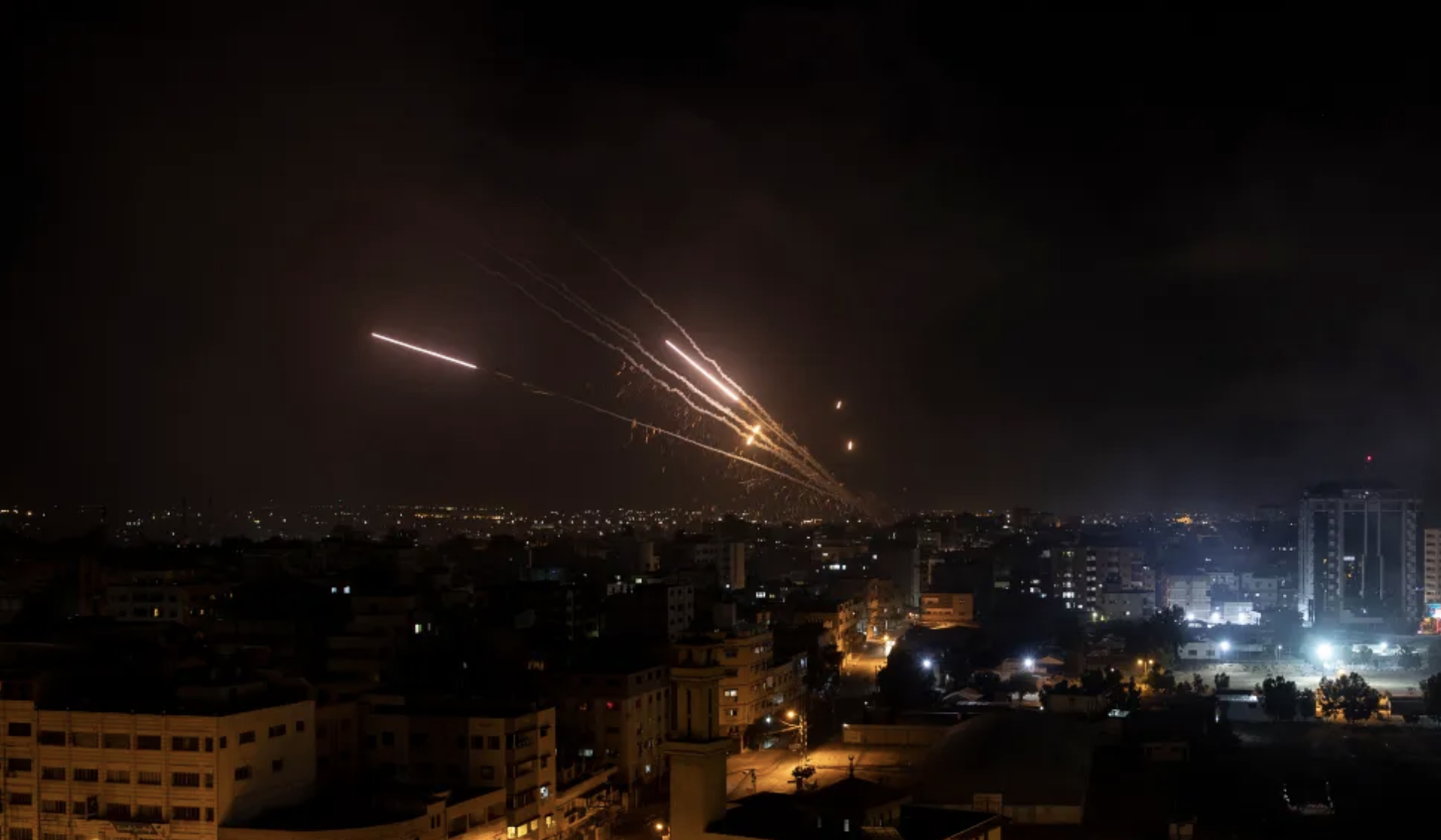 In The News
IDF: 4 injured after Palestinians fire 100 rockets at Tel Aviv, Beersheba
05/13/2021
At least four Israelis were injured in the latest round of rocket attacks fired from the Gaza Strip by Palestinian militants, according to the IDF on Thursday.
Some 100 hundred projectiles on Thursday were fired at Israel's center and south, including Tel Aviv and Beersheba.
Among the rockets fired on Thursday included one that landed on Eilat, Israel's most southern city, traveling an estimated 250 kilometers (155 miles), marking the longest-range weapon ever fired on the Jewish state.
Meanwhile, Israel deployed additional troops to Gaza's border Thursday as the military conflict with Palestinian Islamists raged on, while inside Israel security forces scrambled to contain deadly riots between Jews and Arabs.
Israel's air force launched multiple airstrikes, targeting locations linked to Hamas, the Islamist group that controls Gaza.
In Gaza, 83 people were reported killed since Monday — including 17 children — and more than 480 people wounded as heavy bombardment has rocked the crowded coastal enclave and brought down entire tower blocks.
Inside Israel, seven people have been killed since Monday, including one six-year-old, after a rocket struck a family home.
The Israeli military said it had hit Gaza targets more than 600 times, while Hamas had fired over 1,600 rockets towards Israel.