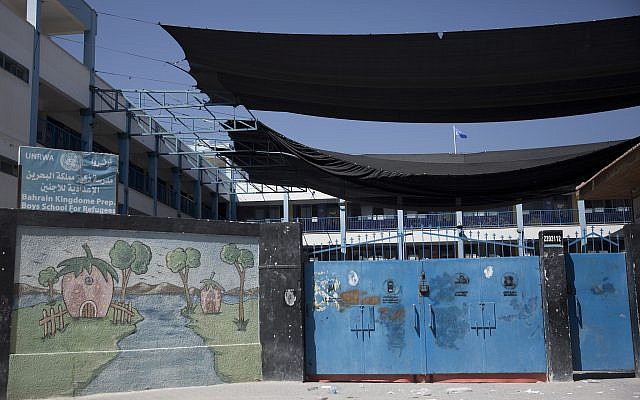 Hamas said to block UN team from inspecting school where tunnel was found
Hamas has prevented UN bomb disposal experts from inspecting a Palestinian refugee agency school in the Gaza Strip under which a tunnel dug by the terror group was uncovered during fighting in May, the Kan public broadcaster reported Tuesday.
The team was asked by the UN Relief and Works Agency to make sure that its Zaitoun Preparatory Boys' School was safe for students to return to with the upcoming start of the new academic year. The experts were to ensure that no unexploded munitions were in the compound, left over from the fighting between the Israel Defense Forces and Hamas.
Sources in the Gaza Strip said that the experts arrived at the compound, but when Hamas learned of the development, it swiftly sent police to block them and order them to immediately leave.
Read More: Times of Israel