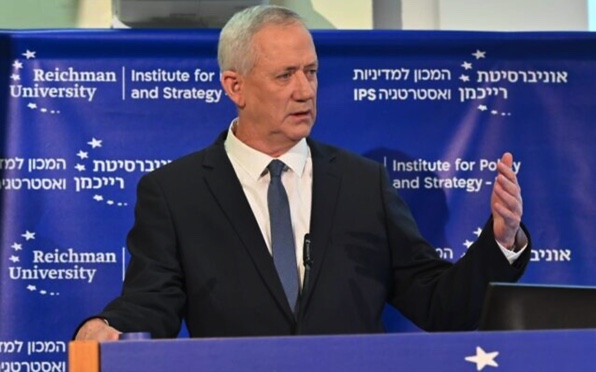 In The News
Gantz: Iran 'weeks from enough fissile material for bomb,' adding 1,000 centrifuges
Defense Minister Benny Gantz warned on Tuesday that Iran is just a "few weeks" from accumulating sufficient fissile material for a bomb. It is also working to finish the production and installation of 1,000 advanced centrifuges enriching uranium, including at a new underground site at the Natanz nuclear facility, he said.
"Iran continues to accumulate irreversible knowledge and experience in the development, research, production, and operation of advanced centrifuges," Gantz said during a conference at Herzliya's Reichman University.
"It stands just a few weeks away from accumulating fissile material that will be sufficient for a first bomb, holds 60 kg of enriched material at 60%, produces metallic uranium at the enrichment level of 20%, and prevents the IAEA from accessing its facilities," he went.
"During these very days, Iran is making an effort to complete the production and installation of 1,000 advanced IR6 centrifuges at its nuclear facilities, including a new facility being built at an underground site near Natanz," he said.
Read More: Times of Israel