Israeli Technology
Extracting water from air, Israeli firm looks to quench global thirst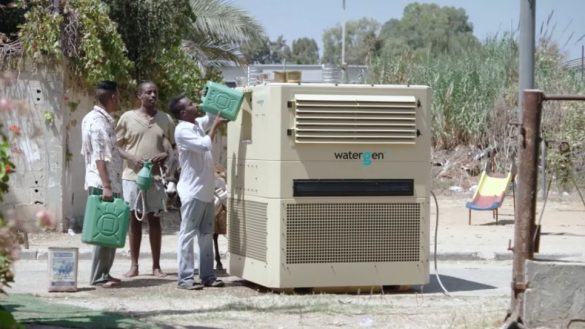 Water-Gen Ltd., an Israeli company whose technology captures humidity in order to make drinking water out of air, is not likely to experience the cash-flow squeeze that afflicts many fast-growing companies.
\That's because Russian-Israeli entrepreneur and billionaire Michael Mirilashvili, who is also the vice president of the World Jewish Congress, bought control of the company last summer, and because it has high-profile advocates. Prime Minister Benjamin Netanyahu mentioned it in an interview with CBS's "60 Minutes" about Israel's high-tech prowess. At the AIPAC conference last month, Harvard Law professor and Israel advocate Alan Dershowitz took the stage to showcase its technology. In September, the company presented its solution at the United Nations.
Not bad for a firm that employs some 30 people, mainly engineers, in the central Israeli city of Rishon Lezion. It was set up in 2010 by entrepreneur Arye Kohavi, a former combat reconnaissance company commander in the Israeli Army who previously set up a firm that developed e-learning software.
Read More: Times of Israel