Jerusalem
Czech leaders endorse Israeli embassy move to Jerusalem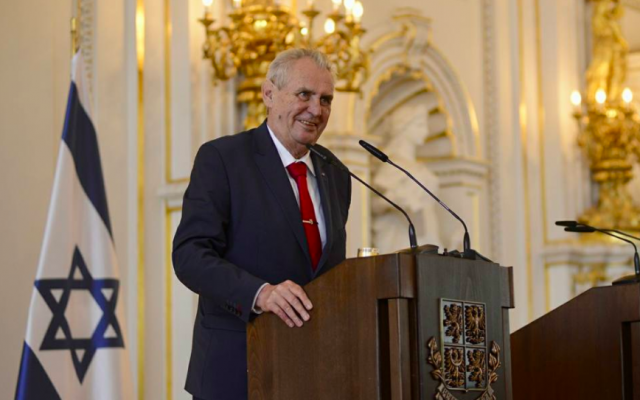 Czech leaders on Wednesday endorsed moving the country's embassy in Israel from Tel Aviv to Jerusalem, following a similar move by the US administration earlier this year.
In a joint statement, the Czech president, prime minister, parliament speaker and the foreign and defense ministers said the opening of a "Czech House" there in November would be "the first step in the plan to move the Czech embassy to Jerusalem."
Jiri Ovcacek, spokesman for President Milos Zeman, told AFP that the Czech House would shelter government institutions including the foreign ministry's Czech Center, the trade agency CzechTrade and tourism agency CzechTourism.
"The Czech House in Jerusalem will be ceremonially opened by Mr. President during his visit to Israel in November," he said.
Zeman, a 73-year-old veteran left-winger known for his staunch pro-Israel stance, promoted the embassy move even before US President Donald Trump moved the US embassy to Jerusalem on May 14.