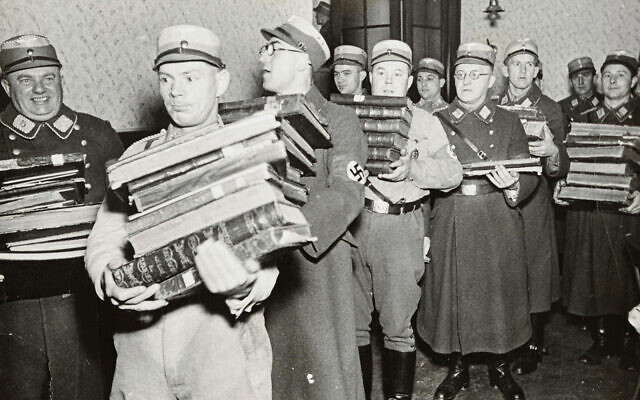 Holocaust
In The News
Chilling, newly discovered photos show Nazi Kristallnacht up close
Harrowing, previously unseen images from 1938's Kristallnacht pogrom against German and Austrian Jews have surfaced in a photograph collection donated to Israel's Yad Vashem memorial, the organization said Wednesday.
One shows a crowd of smiling, well-dressed middle-aged German men and women standing casually as a Nazi officer smashes a storefront window. In another, brownshirts carry heaps of Jewish books, presumably for burning.
Another image shows a Nazi officer splashing gasoline on the pews of a synagogue before it's set alight.
Read More: Times of Israel