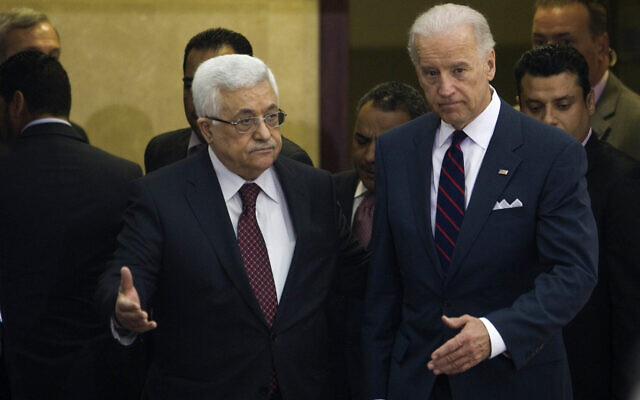 In The News
Biden said to reject meeting with Abbas during UN General Assembly
US President Joe Biden reportedly rejected a request from Palestinian Authority President Mahmoud Abbas to meet last week on the sidelines of the UN General Assembly.
Citing US and Palestinian sources, the Axios news site reported Wednesday that Abbas and his aides inquired about the prospect of a meeting with Biden when considering whether to attend the annual gathering.
The Palestinians were told by the White House that Biden wouldn't hold any bilateral meetings while in New York and was also unavailable to meet in Washington, according to the report, which said this message contributed to Abbas's decision not to address the General Assembly in person and instead speak remotely by video.
Read More: Times of Israel