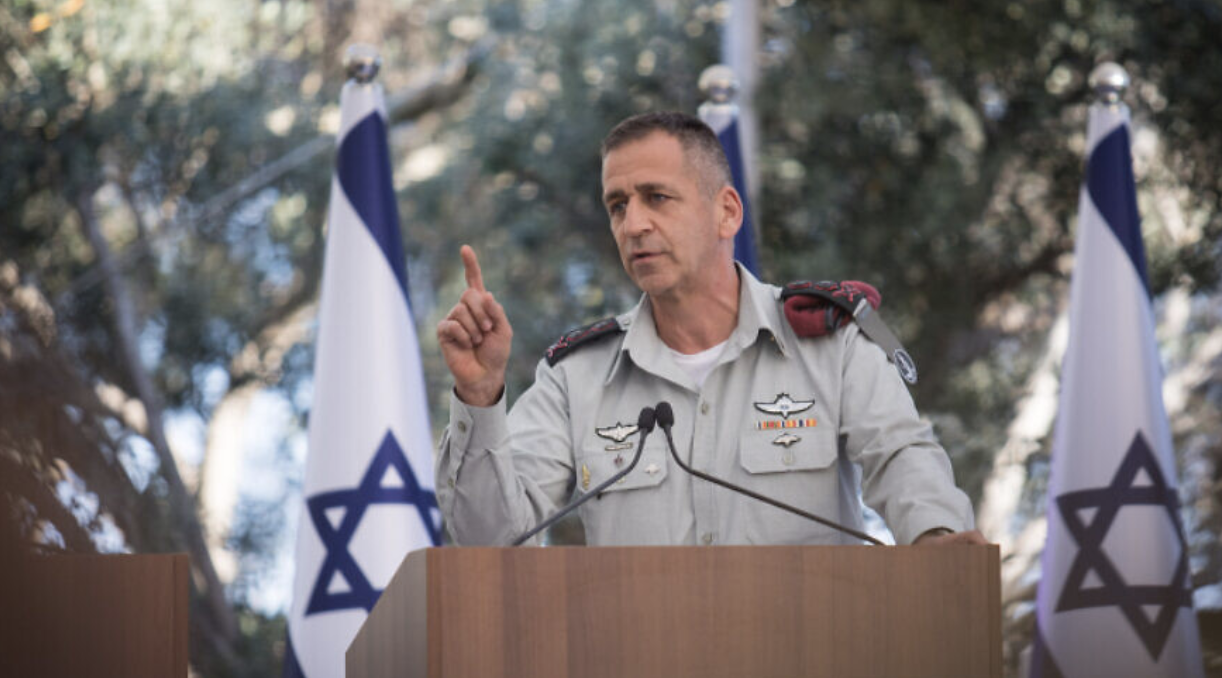 Holocaust
'At This Time, Our Mission is to Protect Holocaust Survivors'
Amid Israel's battle against the coronavirus epidemic, the Israel Defense Forces has a special mission to protect Holocaust survivors, IDF Chief of Staff Lt. Gen. Aviv Kochavi said on Monday.
In the introduction of a message to all IDF personnel ahead of Holocaust Remembrance Day, which begins on Monday evening, Kochavi wrote:
"When the soldiers of the Jewish Brigade went into the concentration camps with the Allies, the survivors couldn't believe their eyes—soldiers were wearing the Star of David. They saw a Jewish soldier as a contradiction in terms … something that could not be. The survivors were the lone branches that remained of a rich, diverse tree that was almost chopped down. Many communities were wiped out, neighborhoods were burned and entire families were exterminated—from grandparents to the youngest grandchildren. We bow our heads to them.
"We remember those who were burned to death and murdered in cold blood. We remember and cannot comprehend how a child was ripped from the arms of her mother, how exhausted fathers were forced into hard labor and then shot to death for failing to keep up.
Read More: JNS