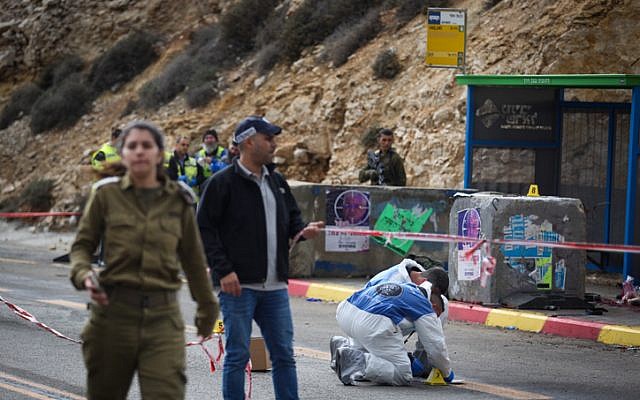 Hamas
2 soldiers killed in West Bank terror shooting; civilian, serviceman hurt
Two Israeli soldiers were killed and two people were injured — a serviceman critically and a civilian woman seriously — in a terrorist shooting attack in the central West Bank Thursday, close to where another terror attack occurred earlier in the week, officials said.
The perpetrators fled the scene of the attack, which occurred at a bus stop close to the Givat Assaf outpost north of Jerusalem, along the highway near the Palestinian town of Silwad and the Israeli settlement of Ofra, prompting a large-scale manhunt, the army said.
According to the Israel Defense Forces, one gunman exited a vehicle along the Route 60 highway and opened fire at a group of Israelis at the bus stop, among whom were both soldiers and civilians, before running away.
According to Palestinian media, the vehicle used in the attack was abandoned nearby, and the two suspects — the driver and the shooter — continued on foot. The IDF said they fled in the direction of Ramallah.
Read More: Times of Israel