US-Israel Relationship
ZILBERMAN: The U.S. Is Enabling Turkey's Adversarial Behavior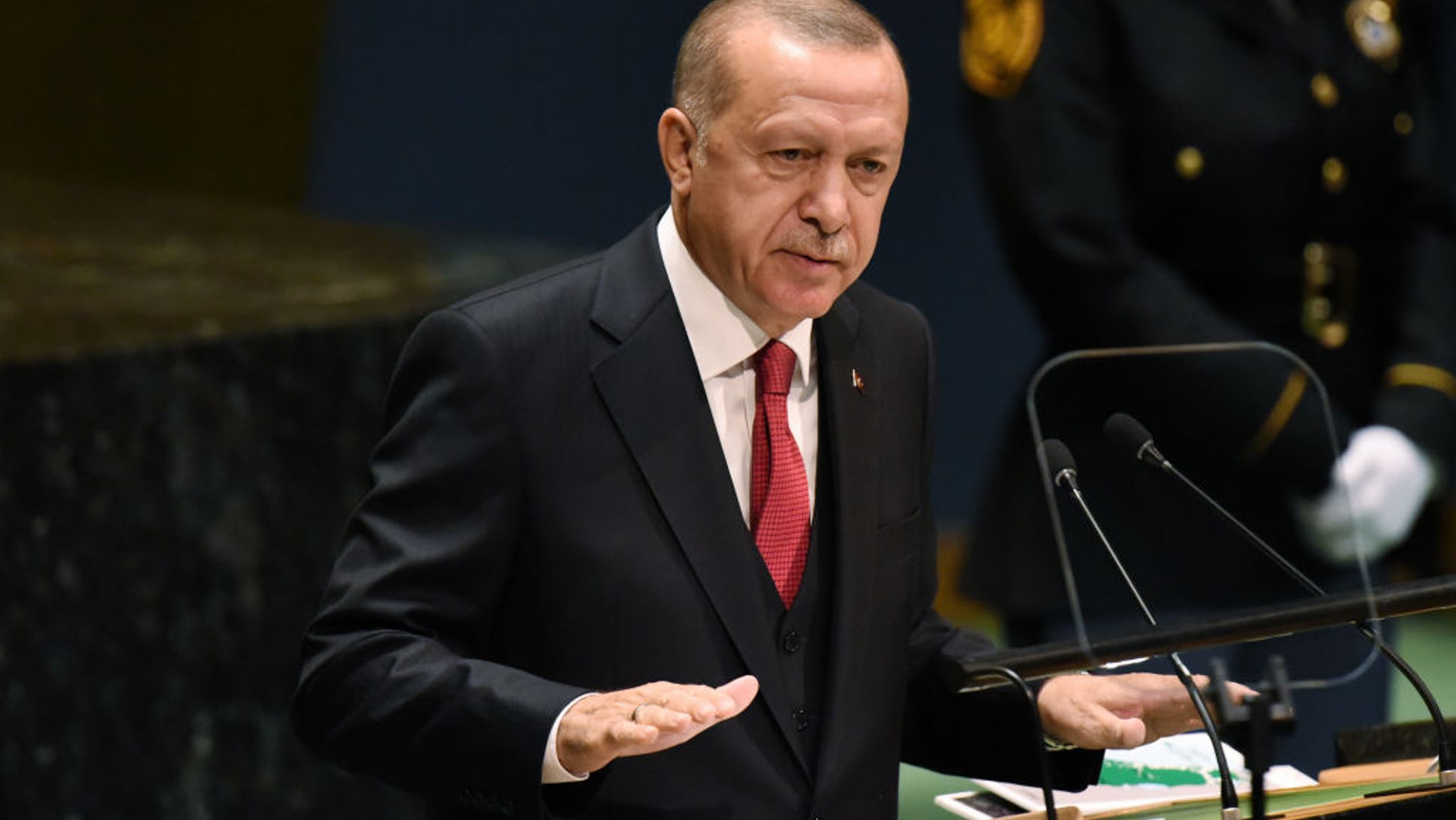 A statement attributed to Turkish President Recep Tayyip Erdogan goes like this: "Democracy is like a bus, when you arrive at your destination, you step off." We know that Erdogan long ago stepped away from democratic norms, particularly after the failed coup of July 2016, which accelerated domestic repression and Ankara's pivot to the East. Instead of increasing the pressure to shift Erdogan off this path, successive U.S. administrations have presented, at best, lukewarm responses that have only enabled the authoritarian and anti-American behavior of the Turkish government.
Turkey has been given repeated off-ramps which could be beneficial to Ankara, only to continue with activities that directly endanger the national security interests of the United States and our allies.
Regionally, Erdogan continues to take destabilizing actions against U.S. allies and interests. After renewed threats and talks between President Trump and Erdogan, Turkey is on the precipice of taking further military action into Syria. Greenlighting Turkey's invasion not only endangers the Kurds, but also endangers a Christian minority that has for years feared a Turkish invasion that would "cleanse" its presence in northern Syria.
The administration's abandonment of our Kurdish allies only invites further destabilization and once again sends a message to allies in the Middle East that America is not a reliable partner — a message that our adversaries in Moscow and Tehran will further amplify to our detriment.
In the eastern Mediterranean, Turkey continues to take provocative actions by sending drilling ships inside Cyprus' exclusive economic zone. During Secretary Pompeo's recent trip to Greece, he rightfully warned Turkey that "no country can hold Europe hostage." Here, the Trump administration and Congress can and should work together to advance the bipartisan Eastern Mediterranean Security and Energy Partnership Act. Beyond words, this legislation solidifies the importance of the strategic relationship between Greece, Israel, Cyprus, and the United States in the eastern Mediterranean — a key partnership at a time when nations such as Turkey and Russia attempt to exert their influence in the same area.
The ongoing saga of Turkey's acquisition of the S-400 missile system is another area of friction. October 12th will mark exactly three months since the first components of the Russian missile system arrived at Murted Air Base outside of Ankara. Since then, we have seen Turkey tentatively kicked out of the F-35 Joint Strike Fighter program, a ban that will become statutory under the forthcoming National Defense Authorization Act. In the meantime, some have attempted to send mixed messages to the Turks about their ability to still acquire the F-35 if they don't turn on the S-400 — a laughable proposal that should be squashed.
This wavering, coupled with the administration's passive "looking at it" approach to issuing sanctions under Section 231 of the Countering America's Adversaries Through Sanctions Act (CAATSA) has sent signals of weakness to not only Ankara, but to numerous nations considering undertaking significant investments in Russian armaments. To maintain the efficacy of these sanctions, the administration needs to move forward into the implementation stage.
Erdogan has also become a key enabler of terror groups such as Hamas, both through financing and allowing the terror group to operate freely out of Turkey. As a recent U.S. lawsuit by a family whose loved one was killed in a Hamas attack charges that Turkish banks are complicit in financing Hamas terror attacks. Turkey's support for Hamas is not new. In fact, in 2015 the U.S. Treasury Department sanctioned the then-Turkey based Salih al-Aruri for directing and financing Hamas' operations in Judea and Samaria. It was al-Aruri who was behind the killing of three Israeli teenagers in 2014.
The Treasury Department has continued to highlight these concerns with 11 recent designations of entities believed to be supporting Hamas and other terror groups. While these designations are positive steps, Erdogan's affinity for groups with American and Israeli blood on their hands should become a central issue in the bilateral relationship — with serious consequences for Erdogan's continued Hamas support.
Beyond all of this, however, is yet another flashing red light in the U.S.-Turkish relationship. Erdogan recently made troubling pronouncements about his interest in acquiring nuclear weapons. Turkey, a signatory to both the Nuclear Nonproliferation Treaty and the Comprehensive Nuclear-Test Ban Treaty, would cross over into rogue nuclear state territory if it continues down such a path.
Congress has a key role to play in the U.S.-Turkey relationship. That can come through positive actions, such as shoring up the pro-American alliance in the eastern Mediterranean, or through punitive measures, such as continuing to push for CAATSA sanctions or the downgrading of military cooperation. And as far as Erdogan's latest foray into Syria, some in the U.S. Senate are proposing further sanctions on Turkey and a suspension from NATO if Turkey moves forward and attacks U.S. allies.
Erdogan's repeated actions attacking U.S. interests show that he is no friend nor NATO partner in good standing — but rather an adversarial power seeking to undermine U.S. power and values. America enables Erdogan when we back off sanctions or acquiesce to military action against our allies. The U.S. should push back, increase the pressure, and keep Ankara accountable until it changes course. If not, we have seen that Erdogan will keep pushing his agenda to the detriment of the United States and our allies.
Boris Zilberman is Director of Public Policy and Strategy at the Christians United for Israel Action Fund.
Read more: The Daily Wire