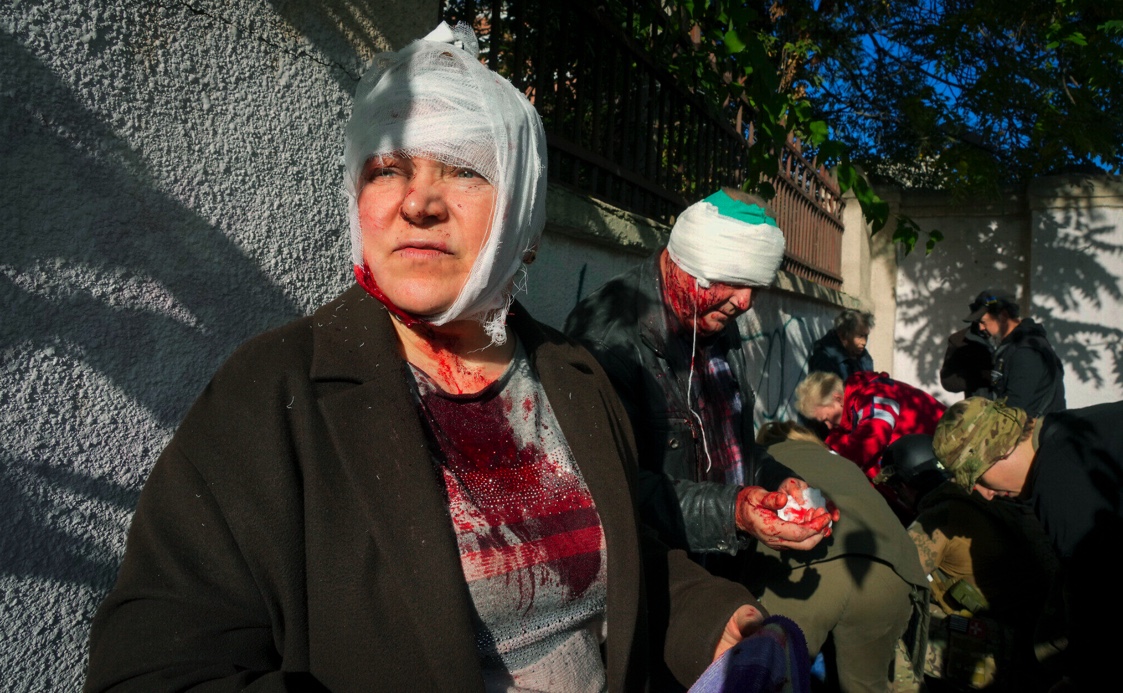 In The News
Zelensky: Russia used Iran-made drones, missiles in deadly strikes on several cities
Ukrainian President Volodymyr Zelensky said Monday that Russia used missiles and Iran-made drones to target civilians and Ukraine's energy infrastructure in a series of deadly strikes.
A barrage of lethal blasts rocked several Ukrainian cities Monday morning, including central Kyiv where at least eight were killed, shattering months of relative calm in the Ukrainian capital.
The strikes came a day after Russia's leader blamed Ukraine for an explosion on a key Crimea bridge.
"This morning is difficult. We are dealing with terrorists. Dozens of missiles and Iranian Shaheds. They have two targets. Energy facilities throughout the country," Zelensky said in a video address on social media.
"The second target is people," he said.
Read More: Times of Israel