Israeli Society
ZAKA trains 45 first-responders in Guatemala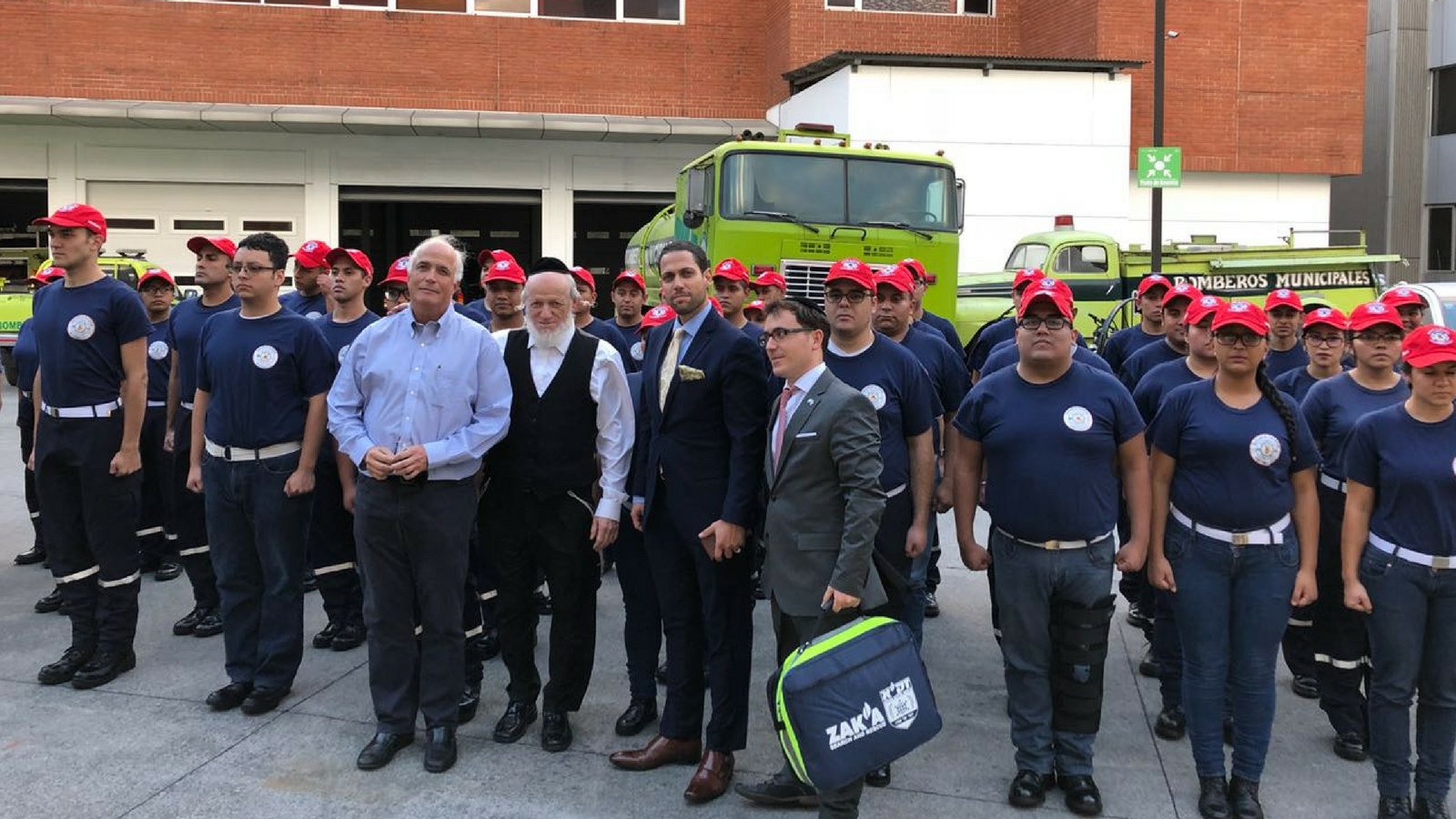 In Guatemala, 45 volunteers from different local community and emergency organizations came together to participate in a light search-and-rescue training course by Israeli ZAKAInternational Rescue Unit.
The three-day course, sponsored by the United Nations' International Search and Rescue Advisory Group (INSARAG), was led by ZAKA Chairman Yehuda Meshi-Zahav and ZAKA International Rescue Unit Chief Officer Mati Goldstein.
The course is designed to give local volunteers the necessary skills to offer immediate assistance to emergency forces in the event of a mass casualty incident in their communities or regions.
"Light search and rescue is going to make a big difference in the next disaster, with trained locals working in the rubble to try to find people and save lives," explained Goldstein. "ZAKA is here in Guatemala and around the world to make sure that in the next disaster we will have more and more people saving lives, going under the rubble, taking care of the remains of the people that were killed."
ZAKA's experience in mass casualty incidents around the world, including the Nepal and Haiti earthquakes, has shown that with the proper training, lives can be saved and emergency response can be more efficient, even before international aid arrives.
The initiative to train a ZAKA International Rescue Unit in Guatemala was led by the Jewish and Evangelical Christian communities in Guatemala together with the Israeli ambassador and the rabbi of Guatemala, Yosef Garmon.
Guatemala's Chief of Staff Erick Servando Cano Zamora expressed gratitude for ZAKA's initiative and accepted a ZAKA medal from Meshi-Zahav, who in turn was presented with the city medal from Guatemala City Mayor Alvaro Arzu.
ZAKA and Guatemala agreed to establish a joint team to prepare a detailed work plan on training and emergency preparedness.
Read More: Israel21c