Israeli Society
ZAKA helps with disaster relief following severe storms in South Africa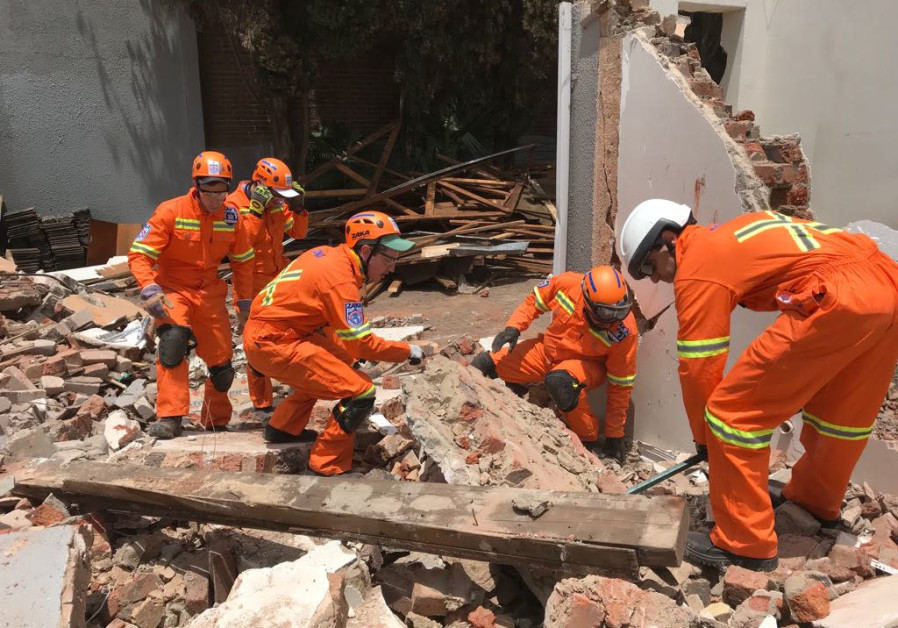 Forty ZAKA rescue and recovery organization volunteers assisted thousands of Johannesburg residents after severe storms ripped through homes in different parts of the city between December 31 and January 2.
The team took part in relief and clean-up efforts together with city officials and several other NGOs.The organization said that its headquarters in Jerusalem received another request for help on the evening of December 31 from South Africa, where heavy rains and stormy weather had left thousands homeless in the southern and western parts of the metropolis.
"The local emergency services, who were familiar with ZAKA from joint exercises and other natural disasters in the region, knew that there are dozens of trained local ZAKA volunteers to call upon in times of emergency," the organization said. "ZAKA volunteers under the command of ZAKA South Africa commander Daniel Foreman, working together with the local Home Front Command, erected tents and other facilities for the homeless."
The severe weather left at least two people dead and 50 others injured.
Johannesburg Mayor Herman Mashaba, speaking to South African press, encouraged the public to donate to ZAKA, among other relief NGOs and civil organizations that helped with the relief efforts.
DURING THE festive season, ZAKA also assisted in four other operations across the world, in France, Costa Rica, Ukraine and Russia.
An Israeli who had been living in France for many years contacted ZAKA with an urgent request for help. "He needed to travel back to Israel for cancer treatment and had booked tickets for his wife and children to accompany him, only to realize that three of his children had no passports," the NGO said.
"The ZAKA International Rescue Unit entered the frame and, using their contacts in the Israeli Ministry of Interior, managed to secure one-time entry permits for the children," it continued. "This allowed the family to fly to Israel, despite the lack of passports for their children. Once in Israel, the children were issued with passports and the father received the required medical treatment."
In Costa Rica, ZAKA assisted with collecting the remains of the two Jewish families who were killed in a plane crash shortly after take-off from Punta Islet to the capital city of San Jose.
Read More: J Post