Hamas
Youth stabbed to death in apparent terror attack was IDF soldier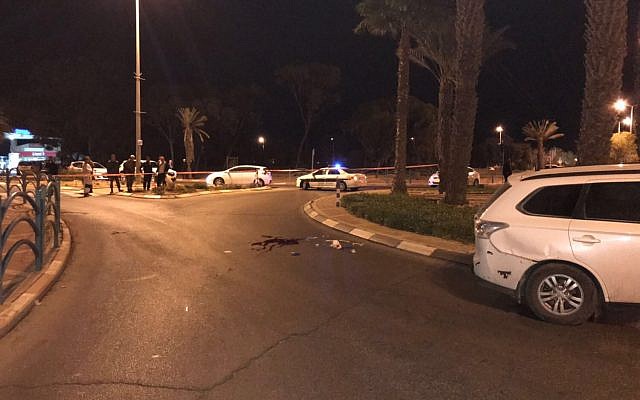 The 19-year-old Israeli stabbed to death at a bus station in the southern city of Arad on Thursday night was an IDF soldier, the Israeli army said late Thursday.
His family has been notified, the IDF said.
The soldier, who was not named, was killed in what police say appears to have been a terror attack.
Police said officers were searching the area for two assailants who fled the scene and set up roadblocks and "heightened security measures" in the area. Helicopters were also taking part in the searches.
After completing an initial investigation, police said the stabbing appeared to be a terror attack.
"Following an initial investigation by police forces at the scene it appears that the motivation for the stabbing … was nationalistic," police said in a statement.
At approximately 9:30 p.m., medics received a call about a young man who was stabbed and seriously wounded at a bus stop near Arad's shopping mall.
When medics arrived at the scene, they found him in a critical condition,  unconscious and without a pulse, according to the Magen David Adom ambulance service.
A helicopter was ordered to to rush him to hospital.  Medics performed CPR in the ambulance, but were forced to pronounce him dead before they reached the helicopter , one of the medics said.