Hamas
Young man stabbed to death at Arad bus stop in apparent terror attack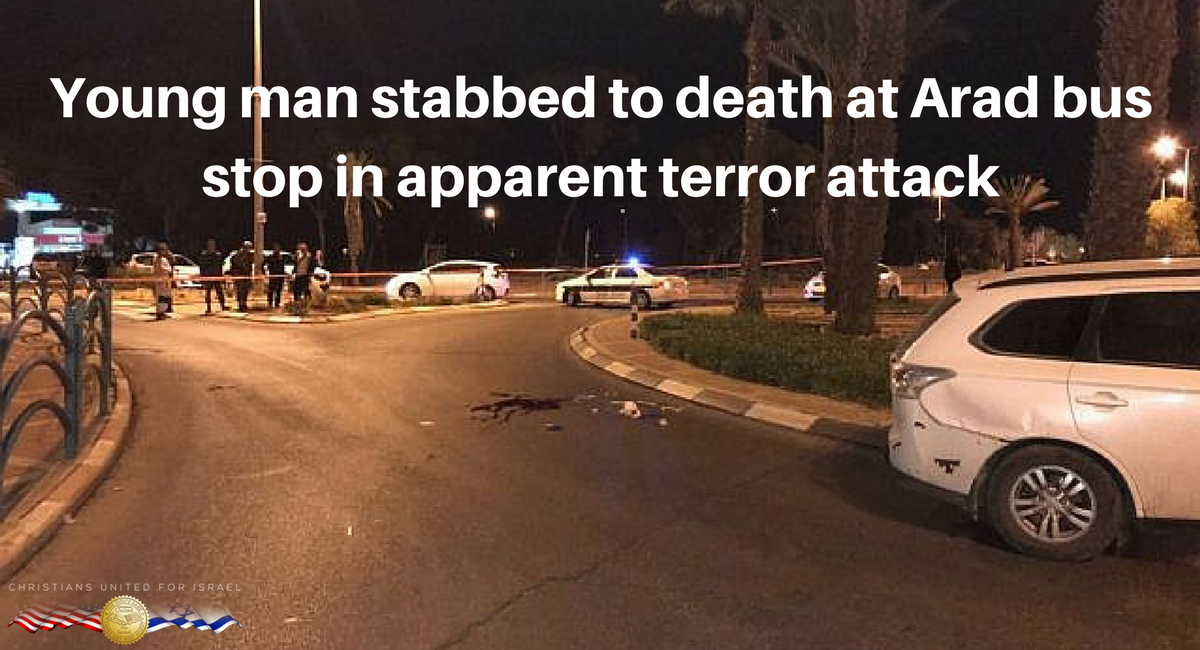 At approximately 9:30 p.m., medics received a call about a young man who was stabbed and seriously wounded at a bus stop near Arad's shopping mall.
When medics arrived at the scene, the 19-year-old was unconscious and didn't have a pulse. Medics performed CPR, but eventually were forced to pronounce him dead at the scene, according to the Magen David Adom ambulance service.
Upon completing an initial investigation, police believed the stabbing was a terror attack, a spokesperson said.