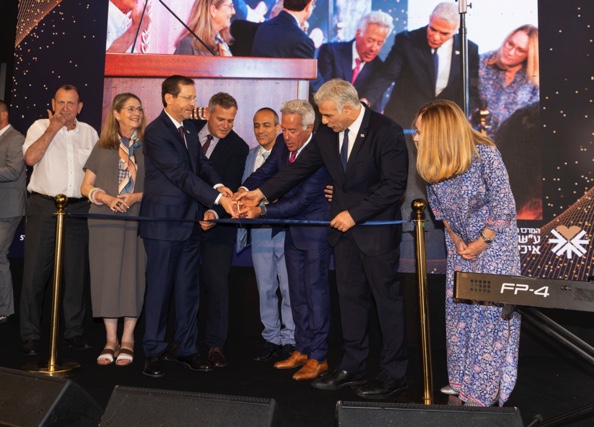 In The News
World's largest ER opens in Israel, raising bar for tech and scale in emergency med
With self-triage upon check-in and robots to help you find your way, the world's largest emergency room opened in Israel on Thursday.
The 8,000 square meter (86,000 square foot) facility, at Tel Aviv Sourasky Medical Center (Ichilov), was inaugurated by President Isaac Herzog, Prime Minister Yair Lapid, Health Minister Nitzan Horowitz, and philanthropist Sylvan Adams.
The facility was designed for both regular emergency needs and a sudden influx of casualties from war and terror. There are 100 inpatient emergency beds, more than any other Israeli hospital, and this can be doubled in an emergency scenario.
Special provision is made for psychiatric patients needing emergency care, and there's a dedicated room for people who arrive after being subjected to sexual assault, where their needs can be met with extra sensitivity.
Adams, a Canadian-Israeli who has funded several high-profile projects in Israel over recent years, donated $28 million to the hospital, which is naming the ER in his honor.
Read More: Times of Israel