Israeli Technology
In world first, Israeli man gets lab-grown bone tissue injected in arm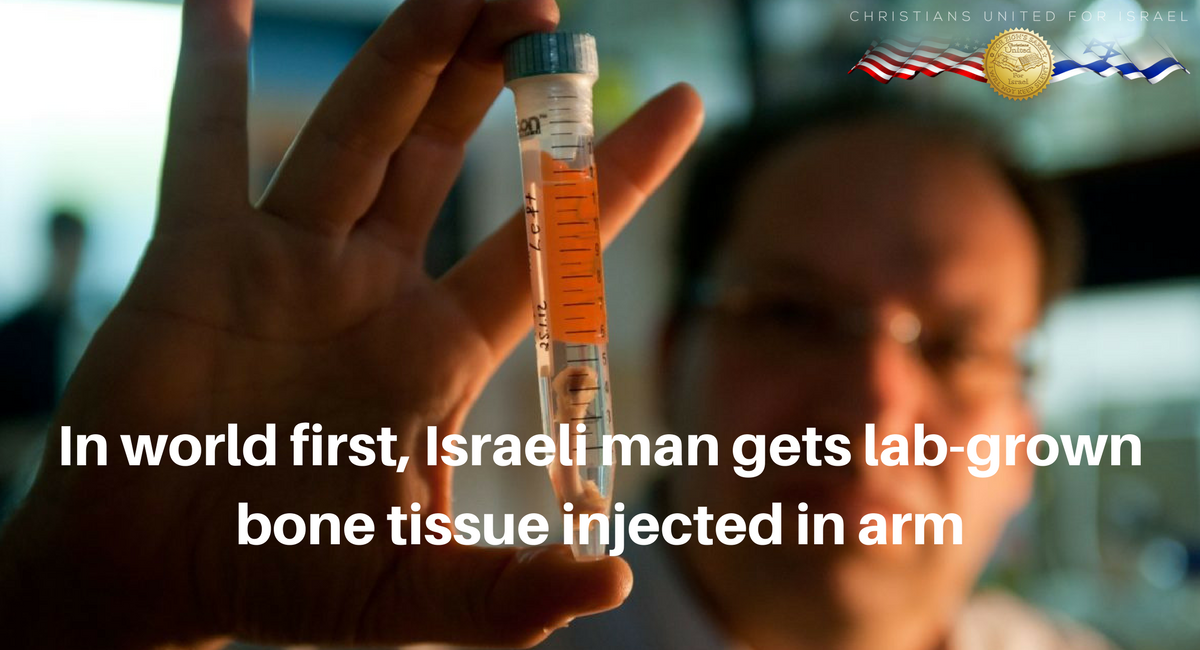 Medical history was made at Emek Medical Center in Afula this week when semi-liquid live human bone tissue grown in a lab from a 40-year-old patient's own fat cells was transplanted into the patient's arm by injection.
The patient had suffered significant bone loss in his arm as the result of a car accident and previously underwent several unsuccessful surgeries.
The procedure was part of an early-stage clinical trial of a revolutionary tissue-engineering technology developed by Bonus BioGroup of Haifa. A hospital spokeswoman told ISRAEL21c that it is too early to report results in this specific case.
In December 2016, Bonus BioGroup announced successful results of an early-stage clinical trial on 11 patients in which bone tissue grown from a small sample of each patient's own fat cells was injected into their jaws to repair bone loss. Over a few months it hardened and merged with the existing bone to complete the jaw, according to the company.
Bonus BioGroup CEO and President Shai Meretzki said this week's experimental procedure "sets a new standard of hope for rapid healing in a wide variety of cases."
Emek Medical Center's head of orthopedic surgery, Dr. Nimrod Rozen, is among three doctors on Bonus BioGroup's scientific advisory board.
Read More: Israel 21C