Terrorism
Woman stabbed outside Modi'in in suspected terrorist attack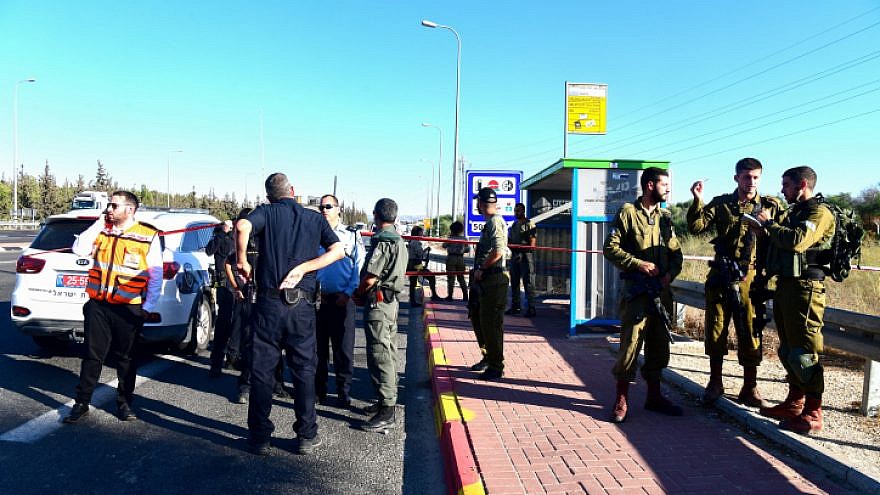 (September 26, 2019 / JNS) A 22-year-old Israeli woman was stabbed by a 14-year-old Palestinian near the city of Modi'in on Wednesday in an apparent terrorist attack, Israeli media reported.
The attack took place at the Maccabim Junction on Route 443. The woman, who was not named in the report, was taken in stable condition to Sheba Medical Center Tel Hashomer, where she was treated for a stab wound in her upper body. She was later listed as being in light condition.
After the attack, the youth was spotted attempting to flee the scene by Border Police driving on Route 443, who gave chase on foot, firing warning shots in the air. They captured the suspect a few hundred meters from the site of the stabbing.
Read more: Jewish News Syndicate