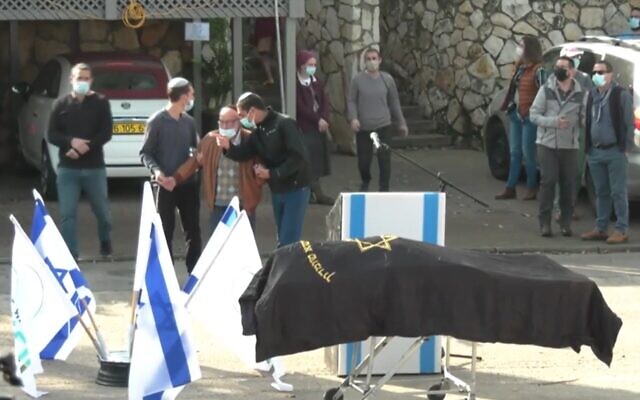 In The News
Woman Killed In Apparent Terror Attack Remembered For Living Life To The Fullest
12/22/2020
Esther Horgen, who was found dead in a northern West Bank forest in an apparent terror attack, was eulogized for her love of life as she was buried on Tuesday morning.
"For 30 years we walked together, and two days ago you went for a walk and didn't return," said her husband Benjamin. Horgen's body was found a day after she went for a walk in a forest near their West Bank home.
"How can a few words manage to express the depth of your heart and your generosity, your joy for life and love for others?" he said.
Esther's daughter Odelia mourned the loss of her mother and expressed pain that she would not be at her future wedding.
"My mother is my best friend. She came to visit me at the end of the world, in Australia. Where are you now, mother?" said Odelia. "I am sorry that you will not dance at my wedding."
Dozens of mourners attended the funeral including Settlements Minister Tzachi Hanegbi.
Community leader Rabbi Reuven Uziel said that Horgen's killer would not be able to "sully" Israel.
"On Friday we sat together at a Shabbat meal. Not for a second we did not think this was the last time we would meet. You were a person of love and lightness, of joy and a smile," Uziel said. "The murderers will not be able to sully the land of the Land of Israel, which will remain blessed and holy, and you will remain blessed and pure."
Read More: Times of Israel