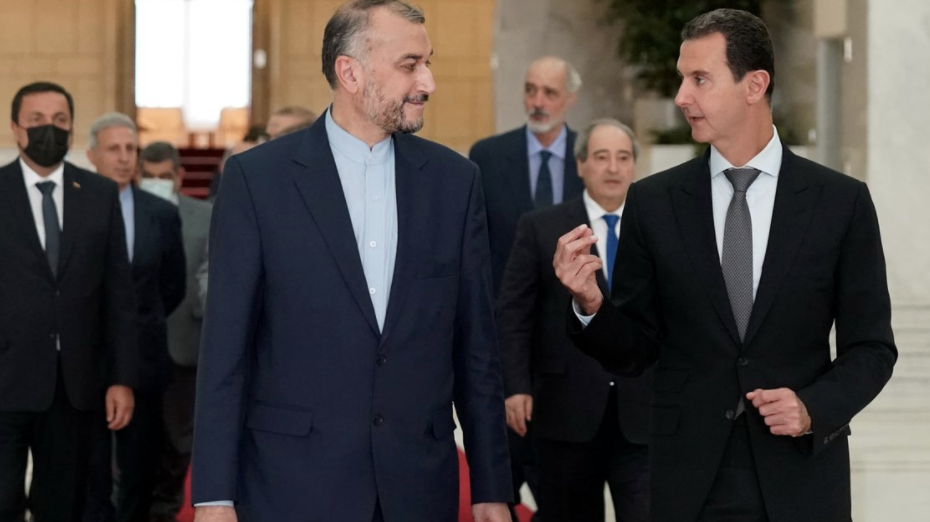 In The News
With U.S. Troops Leaving Afghanistan, Iran's New Leader Sends Message to Syria, Region
As the last of the U.S. military presence in Afghanistan was set to depart, Iran's recently sworn-in president sent his new top diplomat to Iraq and Syria to send a message of Tehran's enduring commitment and to discuss recent events in the region.
Iranian Foreign Minister Hossein Amir-Abdollahian met Sunday with Syrian President Bashar al-Assad in Damascus to "discuss issues of mutual interest," according to a readout shared the following day by the Iranian Foreign Ministry. Among the topics Amir-Abdollahian discussed was "cooperation between the two countries in the economic field, emphasizing the need to activate the Joint Commission on Economic Cooperation and other existing mechanisms in this field."
Both countries have been beset by U.S. sanctions and have sought to channel their existing partnership, emboldened by Iran's support for Assad over the course of his nation's decade-long civil war, to translate into greater economic and trade ties.
Read more: Newsweek