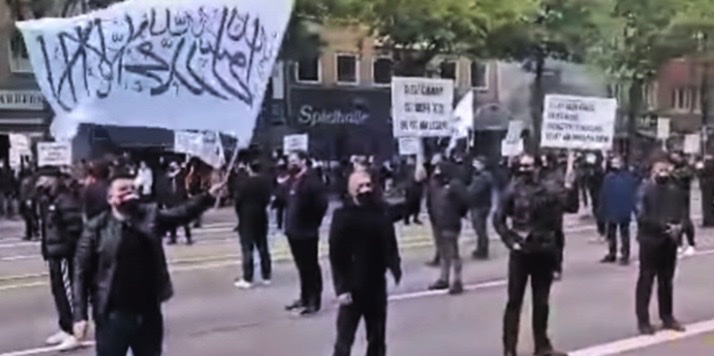 In The News
With Six Incidents Every 24 Hours, No Let-Up in Antisemitic Outrages in Germany During 2021, Government Figures Reveal
New statistics released by Germany's federal government on Monday showed no let-up in the number of antisemitic incidents this year, with an average of six incidents targeting Jews every 24 hours.
As of Nov. 5, a total of 1,850 antisemitic crimes had been reported during 2021, the federal government said in response to a data request from Petra Pau, a leader of The Left Party and the vice-president of the Bundestag, Germany's parliament. The data was gathered from the case statistics of the Federal Criminal Police Office (BKA) on politically motivated crime, the news outlet Welt reported.
Antisemitism policy experts expressed the fear that the final toll of incidents in 2021 could exceed that of previous years. In 2019, 2,032 antisemitic incidents were reported in Germany, while in 2020 — a year defined by the COVID-19 pandemic lockdown — the total increased to 2,351.
Of this year's incidents, 35 have involved physical violence, with 17 people injured as a result of antisemitic attacks.
Read More: The Algemeiner